The Army of Sri Lanka's Robin Hoods
By Hassaan Shazuli
View(s):
It all began on August 15, 2016 when Hanzalah Haroon decided to utilise his spare time following his A/L examinations not only for the benefit of those around him.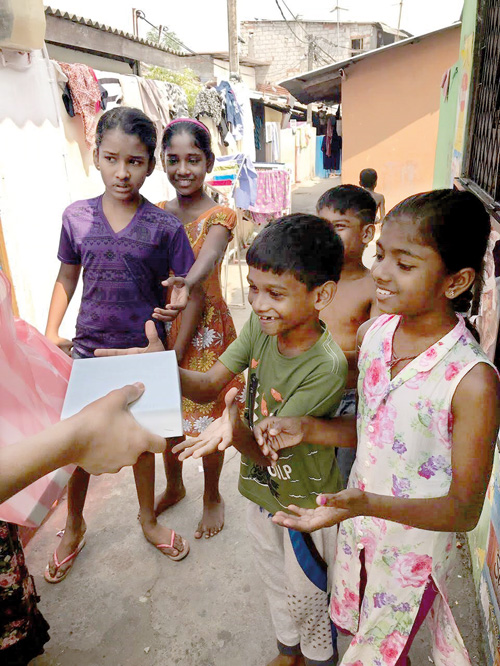 Two years later, Haroon tells the Mirror Magazine that this was the main reason which drove him to launch the Robin Hood (RH) Army – a charity initiative launched and led by him.
"The Robin Hood Army was formed with the intention of delivering remaining or left over food which is still fresh from hotels and restaurants to the less fortunate," he explains.
The first food drive of the RH Army in August 2016 saw 100 people being served by six volunteers identified as 'Robins'.
However, the undying enthusiasm and committment adopted by the Robins over the last two years have seen over 45,000 people being served by last month.
"The project is carried out by firstly identifying locations where there is a need for food," Haroon tells us while explaining the method in which the project is implemented.
He adds that a volunteer team is then formed by clearly identifying their roles following which a plan detailing how the food would be distributed to the people, is submitted to hotels and restaurants.
Speaking about the journey so far, Haroon tells us that every day has been a new experience as he meets people across all walks of life.
"Our flagship project for 2018, during which we attempted to feed 1000 people, but ended up with resources to cater to over 2000 people was an amazing experience," he said.
Commenting on the challenges of running a project of this nature, Haroon tells us that the whole initiative relies on the hard work of the volunteers.
"If this is not airtight then the whole operation falls apart," he added while emphasizing the need for volunteers to reach out to more restaurants and lift this initiative to greater heights.
As of today, the Robin Hood Army has over 600 registered Robins and an active group of over 50 individuals who are committed towards this generous cause.Commenting on the project, Dila Weerasinghe, a 'Robin' who has been actively involved in the project said that it has been an amazing experience to engage in this initiative.
"This project has enabled me to understand the life of people much better. There are many unseen circumstances in the lives of those people," Weerasinghe said while adding that it has been an absolute pleasure to listen to the stories of the destitute and see them smile. Also commenting on the project is Chameera Amaratunga, another Robin who has engaged in this project over the last six months said that it has been an amazing experience to take part in this project.
"It's been an amazing experience to work with the Robin Hood Army. The response from the people especially my friends have always been great.
It's an absolute pleasure to work with them" says Amaratunga while adding that the project facilitates individuals to utilise their spare time in a fruitful manner as well.
Those interested in joining hands with the Robin Hood army can register themselves via robinhoodarmy.com/join-now/