Working elephants and parading elephants in UNP
View(s):

UNP back benchers are comparing themselves to elephants which are used for dragging heavy logs (kotan adina ali) and those who received cabinet portfolios are elephants which only parade in grand festivities known as pereheras (pereherey yana ali).
Hector Appuhamy, a back bencher MP representing the Puttalam district, said that though working elephants were dragging heavy logs they were the ones who earned money for the decorative clothes used in pereheras.

However, the perahera elephants are giving ridicule looks towards the working elephants disregarding the fact that workers were the ones who earned them the decorative clothes.

"The back benchers will not keep mum about this and are observant of the situation; we will be making statements in Parliament and outside the Parliament" the MP warned.
---
Vasu goes home in tuk-tuk
There were no armed escorts, Pajeros or Prados. It was he and a single Police bodyguard from the Ministerial Security Division when Vasudeva Nananayakkara addressed a news conference at the Colombo residence of Thilanga Sumathipala, MP and former Deputy Speaker.
When that was over, the one-time Trotskyite firebrand walked out of the Sumathipala residence, stopped a three wheeler scooter taxi and went home along with the Police escort.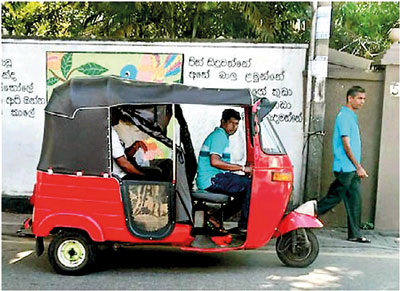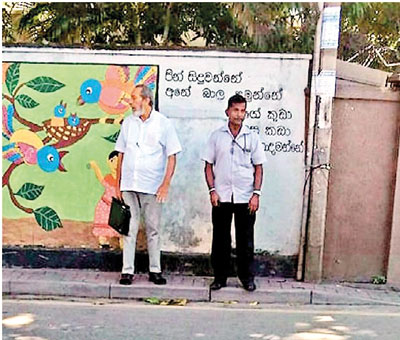 ---
Lanka tops Asian tourism list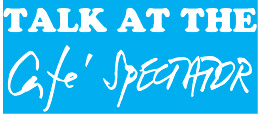 Sri Lanka once again proved to be one of the best tourist locations as it topped the list of 'Asia's Emerging Destinations 2019'. The list was released by Travel Lemming — a tourism website earlier this week.
In early October, Sri Lanka showed its prowess in terms of tourism as it was ranked the top country for travel in 2019 by Lonely Planet.
However, following the political turmoil that began during the latter part of October, foreign nations began issuing travel advisories thereby causing a dip in tourist arrivals to the country. Western countries continue to issue guarded travel advisories for tourists coming to Sri Lanka.
Now, the Tourism Ministry under its re-appointed Minister John Amaratunga has set itself a lofty target of three million tourist arrivals for 2019. People in the tourism sector are now keeping their fingers crossed while hoping that history does not repeat itself.
---
State media institutions under Mangala
President Maithripala Sirisena, who was insistent on retaining some of the state run media institutions, has changed his mind.
He has instead allocated all media institutions under Media Minister Mangala Samaraweera. There is,however, an exception he has wanted retained. That is the continuance of Krishantha Cooray as Chairman of Lake House.
After Sarath Kongahage resigned, Minister Samaraweera has now appointed Sathyangani Keerthinanda as Chairman Sri Lanka Rupavahini Corporation (SLRC). Appointed as new Chairman of Independent Television Network (ITN) is Thilaka Jayasundera replacing Somasiri Dissanayake.
---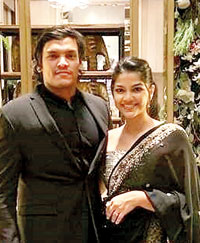 Rohitha Rajapaksa getting married on Jan. 24
Rohitha, "Chichi" at home, the youngest son of former President Mahinda Rajapaksa, will marry Tatyana, the daughter of Jerome Jayaratne and Deirdre de Livera, at the Medamulana Home of the Rajapaksas on January 24.
The above is an invitation sent out to selected guests for the private ceremony. Accommodation is being provided at a hotel nearby at a special rate for the invitees.
---
Rosy's budget mess saved by Seoul
The Colombo Municipal Council's 2019 budget seems to be doing the rounds these days.
This was not because it was a surplus budget. Instead it was the manner in which the budget was read out by Mayor Rosy Senanayake.
Ms. Senanayake, while reading out the budget mixed up her numbers as she was confused over the huge budgetary stipulations which amounted to several millions of rupees.
However, she had defended herself by stating that she had faced a difficulty while reading out the numbers in Sinhala.
Those in defence of the Mayor were quick enough to remind the Mayor that this was not the first instance in which a politician had mixed up numbers.
In 2014, the then Power and Energy Minister Pavithra Wanniarachchi also committed a similar mistake, much to the amusement of the Opposition members who began ridiculing her.Ms. Wanniarachchi immediately responded saying that she had a distinction for mathematics. The Colombo Mayor, a former Mrs. World made no such claim about her figures.
After the controversial budget reading, Mayor Senanayake got some consolation when she was awarded an honorary citizenship of the South Korean capital Seoul earlier this week.The citizenship was conferred to Ms. Senanayake by Park Won-soon, the Mayor of Seoul at City Hall in South Korea on Dec 26.
Since 1958, the Seoul city government has granted honorary citizenship to foreign guests or non-Koreans who have contributed to the city's affairs.