"Though opposition is a hopeless task, acquiescence would be worse"
View(s):

My dear Sampanthan seeya,
I thought I must write to you because we have been suddenly told that you have lost your job as Leader of the Opposition. Karu has decided that the job should go to Mahinda maama, who too lost his job as Prime Minister and was even 'interdicted' for a few weeks following a court decision.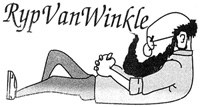 If you feel annoyed and angry, we completely understand, Sampanthan seeya. When the Blues suddenly withdrew their support to the Greens because Aiyo Sirisena asked them to do so, and when Mahinda maama took over the Green Man's job overnight, it was you who stood by them.
When SB was trying to lure Green MPs such as Rangey with telephone calls, so Mahinda maama could cobble together a simple majority of 113 MPs, and when the Reds refused to support the Greens as they too struggled to find that magic number, you told your party to stand by the Greens.
When Aiyo Sirisena decided to violate the Constitution by appointing PMs and ministers, proroguing Parliament and then dissolving it when he clearly had no authority to do so, your party was among those who went to court and argued against it because you believed in democracy.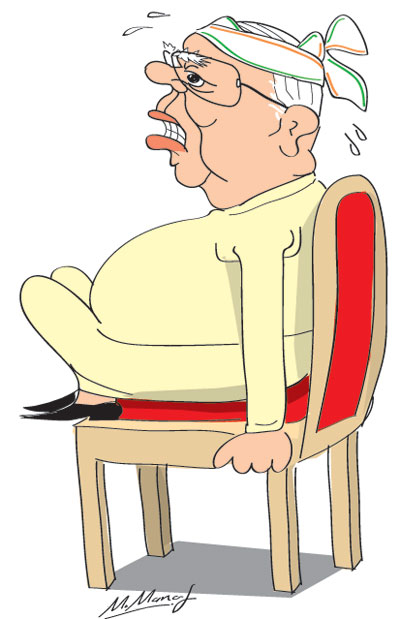 When matters turned ugly in Parliament and Mahinda maama's gang of goons in Parliament wanted to disrupt proceedings to prevent votes being taken because it would show that he had no majority, yours was one of the few voices of reason, urging calm and restraint instead of malice and mayhem.
What do you get at the end of all this, Sampanthan seeya? You get sacked from your job because Mahinda maama has to be given a consolation prize. You must feel it is unfair but I suppose Karu has a point – Mahinda maama does lead the largest group of opposition MPs in Parliament now.
As a result, our Paradise, which was blessed with two Prime Ministers not so long ago is now saddled with two Opposition Leaders instead. We have Mahinda maama, who has been recognised by Karu. We also have you arguing your case and giving us reasons on why you should keep your job.
You say that Mahinda maama cannot be given the job because the leader of the party he represents, Aiyo Sirisena, is the head of the government and the Cabinet. He holds several ministries as well. So, if his party is part of the government how could it also be part of the opposition, you ask.
That seems a fair question but, Sampanthan seeya, hasn't this happened before? When Dearly Beloved was the boss and Satellite was his PM, the Greens took up the Opposition Leader's post with Gamini of Mahaveli fame doing the job until his assassination. Then, the Green Man took over.
Then again, when Satellite was the boss and the Green Man was her PM, at first, Ratnasiri and then Mahinda maama were Opposition Leaders. No one seemed to have an issue with this practice then, so I can't see any reason why it should suddenly become an issue now, Sampanthan seeya.
You also argue that Mahinda maama shouldn't be Opposition Leader because he is not in the Blue camp anymore and is therefore at risk of losing his seat. We did see photos of him joining the pohottuwa party, but I'm sure he will tell you that he has only applied for membership.
Despite all this, Sampanthan seeya, I think we can all agree that even when you were the official Opposition Leader, the real leader who mobilised the opposition was Mahinda maama. You, on the other hand, more often than not, agreed with the government instead of opposing them.
We are not suggesting that you should oppose everything that a government does just because you are in the opposition. That is what some of Mahinda maama's acolytes do. Yet, many feel that for this government to act like a real government, it needs an opposition that acts like a real opposition.
Also, a leader is not judged by the position he holds, but by what he does. The best (or really, the worst) example of this is Aiyo Sirisena. Recent events showed us that though he holds the top job in the land, he acted with far less maturity than a fifth-grade schoolboy asked to look after his colleagues.
In contrast, you are admired for leading your community into the post-war era. Instead of clinging to the Tigers' legacy, you wanted us to be one nation.
You advocated for your community in your silent way. Our only disappointment is that our ethnic issues have not been resolved to everyone's satisfaction. There still maybe some time for that, Sampanthan seeya. However, you can rest assured that history will be kind to you.
Yours truly,
Punchi Putha
PS: If the definition of a real Opposition Leader is someone who undermines everything that a government tries to do, there is only person suitable for that post and that is, of course, none other than Aiyo Sirisena himself!