New Year Party and season in style at The Grand Kandyan
View(s):

The New Year's Eve at The Grand Kandyan is definitely an unforgettable experience. It brings a popular group of entertainers to mark the year end on a grand scale on 31st December from 8.00pm onwards.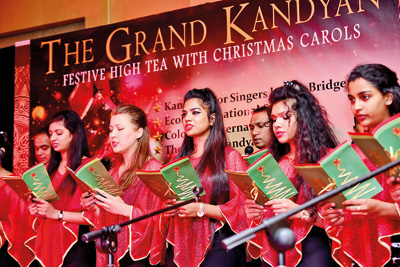 The Grand Kandyan New Year's Eve Dinner Dance will be a fusion of best of Retro, Classics and current songs with 'Ricky Bahar and Legacy' along with the eminent entertainer Clifford Richard as the Master of ceremony. The night will be unimaginably entertaining with prizes and surprises.
The Grand Kandyan Hotel, recently awarded as the 'Best Five Star Resort', ushered-in the festive season with the launch of seasonal high tea with Christmas Carol Festival last week. The hotels own choir formulated to sing the praises of the season during the season at the lobby starting from 7.30pm.
This time the hotel joined hands with few leading school choirs in Kandy and the month of December was welcomed with the Christmas Carol Service letting them sing their hearts out to praise the lord.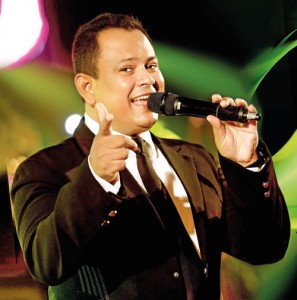 The occasion was graced with Rev. Father Araliya Jayasundara. To celebrate the beginning of the festive season the Grand Kandyan resonated with amazing voices of the choristers of the Ecole International School Kandy, Colombo International school Kandy, The Kandy Junior Singers by Mrs. Bridget Halpe and The Grand Kandyan Choir.
The evening was filled with divining music, parsing the Lord and a lavish high tea buffet filled with countless Christmas items arranged by the endowed Hotel chefs depicting their gastronomic flairs.
Bringing to the fore the utmost talent they h
ad within them, when Carols performed to an exclusive gathering of visitors who were invited to grace the special seasonal inauguration event.
Christmas Eve dinner will take place on the 24th December 2018 at the Golden Eagle Ballroom with live music, carol performances, Santa arrival with gift giveaways.
Seven course epicurean set menu will be served at the Tamarind, the main Restaurant of the Grand Kandyan for Christmas day lunch from 12.00 noon to 3.30pm. Traditional Christmas day dinner buffet with gourmet festive items will be served at the main restaurant on the 25th December from 7.00 pm to 10.30 pm.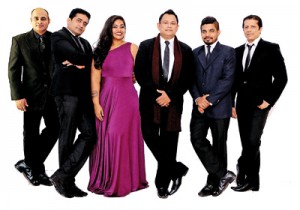 The Tickets for the Grand Kandyan New Year Party are priced at Rs.6000/= Per Person including the gala scrumptious buffet dinner and loads of prizes and surprises.
For more details, contact Mohan on 0757582436 and Imesha on 0759452435 or 0812030400.