Here's good news for all you young star gazers
By Nimashi Fernando
The recently opened Institute of Astronomy of Sri Lanka (IOAS), fills a long felt void in the field of teaching astronomy
View(s):
"Twinkle twinkle little star
how I wonder what you are…."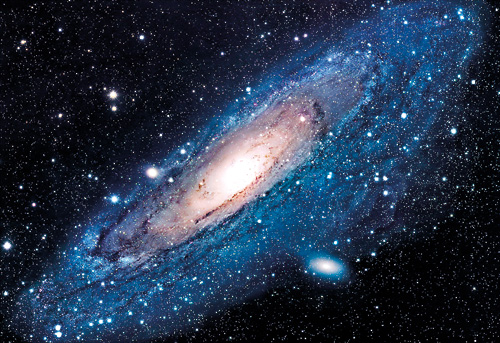 I was perhaps a very tiny tot when I first sang this song. It meant nothing to me, but I enjoyed its rhythm. During my late teens though, I used to lean on the windowsill and watch the dark starry skies in awe. The stars still twinkled, and then, I actually wondered what they are. Yet, no matter how deep my passion for astronomy was, I had no opportunity to pursue this fascinating science.
"Now however, the situation is quite different," says Thathsarani Bulathsinghala, co-founder of the first school dedicated to teaching astronomy in Sri Lanka. "Although we had little or no opportunity to pursue astronomy when we were kids, today the opportunities are aplenty. There are books and information on the internet on astronomy and the monthly magazine Tharulowa, which disseminates much knowledge."
Space visionary Arthur C. Clarke's science fiction played a significant role in inculcating a passion for outer space among many, she believes. "Many schools now have astronomical societies, which is a clear indication of the keenness in pursuing this science. The Astronomy Olympiad, a national competition organised by the University of Colombo was introduced about a decade ago."
Co-founder and Chairman of the school Sameera Ratnayake spoke of the gap between the demand for knowledge on astronomy and the means to provide such knowledge. "Astronomy is included in the school curriculum from grades 6 – 9, in a limited capacity. The lack of dedicated astronomy teachers, along with the renewed interest in kids to learn the subject and the ever increasing competitiveness in the Astronomical Olympiad, culminated in establishing a school dedicated to teaching astronomy. The Institute of Astronomy of Sri Lanka (IOAS) was born on December 8, 2018, filling a long felt void in the sector."
"We have already developed course content, even for kids from ages 6 to 11, where we have designed a practical course for them, with exciting events such as simulation of moon walking, 'nebula in a bottle', water rocket construction and launch etc," he elaborated. Courses on theoretical and observational astronomy have been designed for students and adults, starting with the fundamentals and progressing to the advanced curriculum. Two more courses have been designed to groom those interested for the Astronomical Olympiad in the junior and senior categories. Night camps free of charge for schools are also available.
"The Institute is run by the Science and Technology (S & T) Group, and we are equipped with a qualified panel of lecturers," Sameera said adding that they conduct courses approved by the Space Generation Advisory Council (SGAC). The SGAC, in support of the United Nations Programme on Space Applications, is a global non-governmental, non-profit organization. It aims to represent university students and young space professionals in the United Nations, space agencies, industry and academia.
The school is based in Colombo, but students from various districts were present to follow the first course, which commenced with the opening.
"Gender balance is important, even in astronomy," says Ashen Chaturanga, a young astronomer groomed by the S & T Group adding that the participation of women in astronomy is less than 10% across the world. He represented the Institute of Astronomy Sri Lanka in the Asia Pacific Regional Space Agency Forum in November 2018.
Flanked by a team of young astronomers, Sameera and Thathsarani who hail from different universities in the country, are keen to impart their passion for astronomy to others.
They can be contacted on 0112074762 and 0778696620.