Christmas bake sales to delve into this season
With Christmas round the corner Joshua Surendraraj delves into the sweet treats of the season and the home bakers behind them who share a passion for their favourite past times during this festive season
View(s):
Perhaps the best feeling waking up on Christmas morning (aside from the presents of course) is the set up for breakfast. You can't go wrong with a slice of Breudher and butter. Top this up with a mince pie on the side, a few cookies and you'd have Heaven on a plate. This week we've put together a few places where you could indulge in some of those fresh Christmas delights, just in time for the festive day.
Sugar Shack
First up on the list is the Sugar Shack, which is a cake shop/ café located at No 20, De Fonseka Road, Colombo 5. Christmas also brings along a sense of nostalgia for the Sugar Shack, simply because it traces its origins to a Christmas bake sale back in 2010.
This year too, the Sugar Shack will be hosting their annual bake sale tomorrow (Dec 24) at the café from 10.30 am- 5 pm and it promises a range of freshly baked Christmas delights that would make it onto your table just in time for Christmas day.
Aru de Silva, the owner absolutely adores the season. She tells us baking for Christmas is definitely very different to the rest of the year. The different colours and decorations on the delicacies are always amazing to work with. "It's always great to have a theme going even with the yummy goodies we sell off the shelf."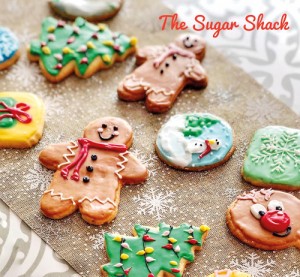 Christmas is definitely a time to be spent with family and friends. This time of year always brings everyone together, no matter what religion you observe. Aru uses these thoughts as her source of inspiration for all her cakes, cupcakes and cookie designs. Her goodies for the sale will feature "cute handcrafted, edible Christmas décor including Santa, Rudolph, Snowmen, Christmas trees and Snowflakes etc." It will also offer the traditional Christmas Cake, Yule Log and Breudher etc.
Aside from these goodies, Aru's sister, Tash who owns Tosakanth's Roast Paan (the sandwich shop at the café premises) will also be serving up mouthwatering, stuffed roast pan sandwiches on the day.
All in all their Christmas bake sale promises to be the perfect break from all the Christmas shopping which can get hectic, especially at the very last minute.
For more information log onto www.facebook.com/TheSugarShackColombo/
The Baking Law Student
Another bake sale that is definitely worth checking out is by Rashmi Dias, aka 'The Baking Law Student'. It will take place today (Dec 23) at Cafè Kumbuk, Colombo 7 from 10am to 3pm.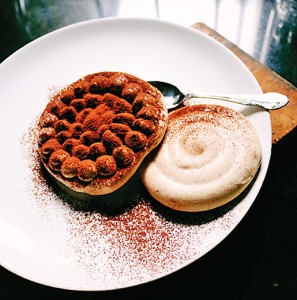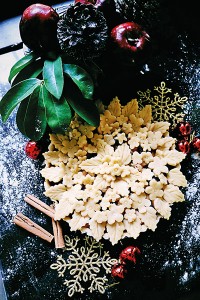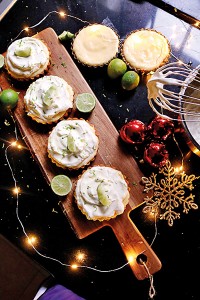 Rashmi tells us she's a "HUGE fan of Christmas." She describes herself as one of those people who'd start getting ready for the season from the end of October. She explains that food is something which brings people together. "I firmly believe baking with a lot of love makes a world of a difference- cliche, I know – but I really do practice this." Much of her Christmas prep would involve experimenting with new Christmassy recipes.
She tells us "Christmas has always brought about this sort of magical feeling to our household – so many clichés, I know. But, I suppose this is where the difference comes in with Christmas baking."
"The household needs to smell of what I am baking. The spices, the flavours all bring about this warm and happy feeling which cannot be compared."
In terms of the items that are up for grabs, Rashmi will be having a selection of her popular cupcakes. These include her Plain Jane (chocolate cake with Belgian chocolate buttercream), Irish Intoxication (Chocolate cake with chocolate, Baileys and Coffee), Vanilla cupcakes with her homemade lemon curd and passion fruit curd etc. The sale will not be limited to cupcakes alone though and will also feature other Christmassy items such as Gingerbread cookies, Christmas themed meringues, mini apple and sour cherry pies etc. "There will be a few more surprises too!!" All the profits from her sale will be donated to charity .
For more information log onto  https://www.instagram.com/thebakinglawstudent
English Cake Company
Since 2012 'The English Cake Company' (the company) has always been renowned for their range of delicious baked goods. This is just why their range of Christmas goodies is a definite go to this season. However, what makes them extra special this is Christmas, is that they would be donating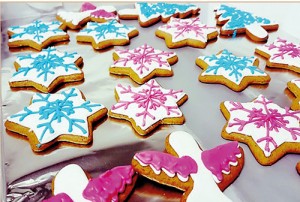 50 percent of all their cupcake and Christmas Muffin proceeds towards the 50 children living with their mothers in eight prisons around Sri Lanka.
The owners, Yohan Galapitage and his wife Eli Galapitage were approached by World Vision, a humanitarian aid organization. They were told about these children and were asked if they'd like to help out.
"We (my wife and I) hadn't heard of this situation before so we said we will dedicate a product and make sure our customers are aware of it as well," Yohan tells us.
Their initiative has made lots of their customers aware of the situation and they've gone onto to make direct donations as well. The Company themselves will be using the money they raise from the cupcake sales to buy toys, clothes, slippers, story books, drawing books, crayons and clay for these children.
Aside from the cupcakes and muffins you could also get your Christmas fill at the company since they will also be offering traditional English Christmas puddings (with or without brandy), Christmas cake, Minced pies Ginger Bread Cookies, Sticky Toffee Pudding, Breudhers, Croquembouche, Ginger Cakes etc. To Yohan and his family, Christmas is not about religion. It's about when people come together and share the happiness of the season. "Whatever that is to us all with your family and friends, and if you are lucky enough to be able to do so, share it amongst the less fortunate."
For more information log onto https://www.facebook.com/TheEnglishCakeCompany/