A corrupt cop and his life changing events
View(s):

Latest Bollywood hit 'Simmba' directed by Rohit Shetty and a Karan Johar Production is now being screened in theatres around the country.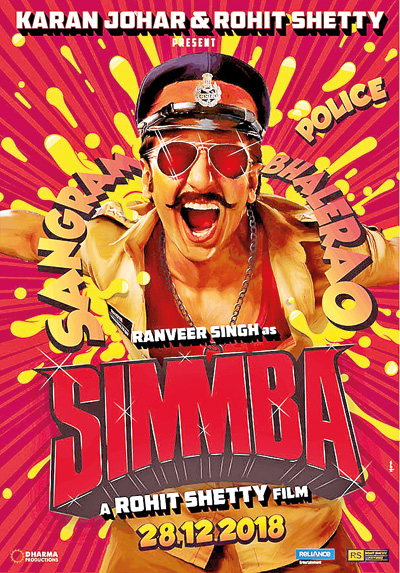 Starring Ranveer Singh, Sara Ali Khan and Ajay Devgan in the main roles, this film is based on the south Indian Telugu film 'Temper'.
Corrupt Officer, enjoys all the perks of being an immoral and unethical police officer until a life-changing event forces him to choose the righteous path.
According to the story line, Simmba is an orphan from Shivgadh from where beloved Singham was born and raised. Contrary to the philosophies of Singham, Simmba believes that a Corrupt Officer's life is an ideal life which inspires him to become one. While Simmba enjoys all his ill-gotten gains, a twist in the tale transforms him and forces him to choose the righteous path.