Appreciations
View(s):

Wonderful man and brilliant Neurosurgeon

Dr. Darrel Felix Weinman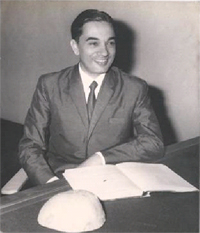 Darrel Weinman was born on November 20, 1929.
He attended St. Peter's College Colombo where he was a brilliant student and excelled at sport. He was the school cricket captain. A few years ago when a mutual friend, Dr. Tony Don Michael passed away, and I informed him, he said, "He was my protégé." Tony had played cricket for St. Peter's under Darrel.
Darrel was a good student and I am reliably informed by his classmate (from 2nd year at  St. Peter's) Dr. Derrick Nugara who graduated with  him, that he qualified with 1st class honours. I didn't know him as a student as he was a few years senior to me, but in 1957, when he was studying for the primary FRCS, he borrowed a box of pathology slides from me. Needless to say, he passed first and won the Hallet Prize.
We were next in London in 1960 when he was studying for the FRCS and I, the MRCP. We both returned to Ceylon in 1962, after passing our exams, to begin our careers at the General Hospital Colombo. I was appointed to the OPD, as Physician in 1964  and we saw a lot of each other.
But it was in 1968 that our close friendship began. When Dr. George Ratnavale, Neurologist took six months off, I had to act for him. Fortunately, after my MRCPE I had spent three months at the Maida Vale Hospital, following the post graduate Neurology course with some of Britain's foremost Neurologists. I remember, in particular, presenting to Lord Russell Brain. This helped me to fit in easily to the job. We immediately set up a partnership – me the acting Neurologist and he, the Neurosurgeon. To say that he was brilliant is an understatement. We would do weekly joint ward rounds with our junior staff.
A new close relationship then began. At least two or three times a week, we would go out in the evenings and have dinner(just the two of us).We would start at the Officers' Mess at Galle Face, he was in the Army, then on to the Akase Kade or GOH (names fade!). All the waiters knew Weinman Mahathaya ! The routine after dinner was that we would visit the NSU (sometimes at midnight). He wanted to review the patients he had operated on that morning. Such was the dedication of the man. Many nurses would be sleeping on the floor, not knowing that the Boss was visiting!
It was at that time, his romance blossomed. His junior, Brinda and he fell in love. It was quite a romance. Rumour has it that when Brinda was a student, she had said, "One day I will marry Darrel Weinman". Only Brinda can confirm this. They lived happily married for almost 50 years.
He used to come home for my children's birthdays. On one occasion, I was giving a talk to the post graduate institution on Diabetes which he attended. After the talk he came to me and said, "You are mad, giving your secrets away."
I left for UK in 1970. Around 1973, Brinda came to London to sit for her FRCS. Darrel accompanied her. They visited my house in London. During the day, we took them to the races at Royal Ascot. We were near the stables when the Queen came round. Darrel the Army man, stood to attention and saluted the Queen. I was quite amused. That night, they came home for dinner. After dinner, he and I sat in a room, the others in the next room. After a few drinks, he became quite emotional and said, "I will go wherever you go." We were both contemplating moving to Australia
In 1975,I got a job as Consultant Physician to the Royal Prince Alfred Hospital, Sydney. He wrote to me suggesting, that if I came over, we could start a group practice. Me as the physician, Brinda as the surgeon and he, the neurologist. As I had a hospital appointment, I had to turn down the offer.
We arrived in Sydney in February 1975. Two days after we arrived, he came home and drove us around the eastern suburbs particularly, Bondi Beach. We remained close and often visited each other.
His love was Neurosurgery. It was difficult to get a teaching hospital post as a neurosurgeon. He was appointed Neurosurgeon to Canterbury & Banks town hospitals. But neither had an ICU to look after neurosurgical patients. So, after some time he turned his talents to general practice. He had a huge practice and his patients loved him.
The last occasion we probably met was when out mutual friend, Dr. Tony Don Michael visited Sydney. Her stayed with me and one evening we went to Darrel's for dinner. Darrel was a gifted pianist and played by ear. After dinner, Darrel sat at the keyboards, Tony (a brilliant tenor) and all of us had a typical Sri Lankan "sing-song".
I had cardiac surgery in 2015 and now don't drive much. Never at night. So although we spoke about getting together, it never happened.
He was a wonderful man and brilliant Neurosurgeon. He cared for his patients and loved his wife.
He will be sadly missed.
Ranji Wikramanayake
---
 A gentle, lovable and unassuming person
JUDE BENEDICT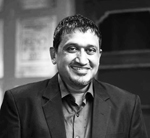 The cruel hand of death has taken away from our midst an admirable and lovable person – Jude Benedict.
He was taken away suddenly a few days ago. All who knew him were overwhelmed by a deep sense of loss and grief. I came to know Jude in the early 1980's and with every passing year our friendship grew and my admiration of his personal enviable qualities.
Active and full of life, Jude was indeed a lovable and friendly person. What was most characteristic of him was his charming and affable personality, always ready to help those in need.
He was devoutly religious, instinctively gentle and unassuming in demeanour. All who knew him were impressed by his warm heart and remarkable human touch.
He had his education at Royal College Colombo. He was very proud of his alma mater and loved his school dearly. The education in a strict and disciplined environment had a profound impact on him.
A multi-faceted personality, Jude was an audio visual expert by profession. He  worked in post production in the Advertising industry. He started his career at Donald's, moved on to Masters Advertising and was Director, Broadcast Production at Leo Burnett at the time of his demise. With high professional ethics and moral rectitude, he attempted persistently to inculcate these in his friends and co- workers. With his excellent public relations skills and admirable concern for his clients he excelled in his profession.
It is unfortunate that Jude passed away when he was just beginning to reap the benefits of his efforts.
I will always remember with eternal gratitude, when I was hospitalised due to a serious motor car accident how he was a source of consolation to me and strived to boost my morale.  He was an exemplary Christian, a gentle lovable and unassuming person, never given to ostentatious talk or action. He epitomized gentlemanliness, kindness and concern for others.
He loved his mother, wife Priyanthi and daughter Emelia dearly and was always concerned about their well-being.
His home was an abode of peace, love and tranquility. Those who visited him at home experienced the family warmth and Jude's remarkable hospitality.
I thank God for the gift of Jude's friendship. I also thank God for his life. May his soul rest in peace.
 Roshantha Fernando (Woody)
---
A tireless worker and sportsman
T.Kumarakulasingham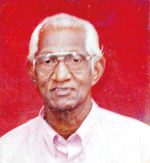 It was 10.30 p.m. on September 9 this year, when I received a telephone call from his son with the news of his father's demise. He had been ailing for sometime but I did not expect his death so early.
He was known to me as TK while many friends and colleagues addressed him as Kum, but his image and personality remained the same to everyone for he was a tireless worker and sportsman. He was my senior.
TK hailed from Maviddapuram in Tellipalai, but was born at Cullodon Estate, Naboda, in the Kalutara District on 26/02/1933. His father was the Superintendent of the Estate. He was educated at Union College, Tellipalai and excelled in academic and sports activities especially in soccer and cricket. Having left school, he had a short stint of teaching and thereafter joined the Customs in 1952. He showed promise in all fields of activities in the Customs, whether it was Passenger/Airport, Appraising or Preventive. He showed his leadership qualities by being the founder President of the Customs Sub Collectors Union. He was also the Secretary of the Customs Staff Officers Union. His academic performance too was excellent as he always topped the examinations by which he could reach the pinnacle of his career as Director of Customs, a position a career officer could aspire to.
He showed great interest to promote sports activities in Customs at a time when the Customs Officers were more busy with their schedule of work going into nights. He was elected Secretary of the Sports Club to enliven sports in Customs. He represented the Department in soccer, cricket, hockey and tennis.
In fact, tennis was closer to his heart, so much so, he had noted in his diary the following paragraph about his first acquaintance in the court:
"When I got employed in Colombo I had an opportunity to begin my tennis and therefore joined Colts Cricket Club – tennis section. There was no one coaching beginners at that time. So, I went there and waited till about 6 p.m. and hit the ball with the help of ball pickers. I had to do this over a year. There was a gentleman by the name Upali Baluwantudawa. He comes early to play. He felt sorry for me and called me to play with him. He used to say that if I win a game, he will buy me a drink. Thus, I started playing with him regularly. I must say that I owe a lot to Upali for encouraging me; otherwise, I may have given up playing tennis."
His enthusiasm for tennis had no limits which led him to be elected as Secretary, Ceylon Lawn Tennis Association; Tennis Secretary, Queens Club; Tennis Convener, Queens Club; Chairman and Vice Chairman of Gymkhana Club.
He was also a tennis coach for sometime till he was advised by doctors to stop playing due to a cardiac illness.  He had the distinction of being the founder President of the Retired Customs Staff Officers Association in 1983.
My colleagues in the Retired Customs Staff Officers Association join me in expressing our sympathies to his family. May he be granted eternal bliss by his Creator.
S.Thamotharampillai
---
She was a beautiful blend of Gyana, Bhakti and Karma
 Thilaka Wijeyratnam
A grand lady is no more. She has gone to the arms of her Maker. Thilaka Wijeyratnam, born February 16, 1934, passed away on August 11, 2018, 31 years after her husband Wijeyratnam passed away. She hailed from an illustrious family of doctors, accountants, teachers and lawyers. Her father "Proctor Aiyathurai" was very well known in Jaffna.
She chose a simple, unostentatious, vegetarian lifestyle and was widely respected as a person of integrity and distinction. She was deeply committed to develop through her own efforts, her professional competence, and to take on challenges to build up the institutions under her charge.
To her credit, she has authored a few books titled – The Spirit of Palmyrah, The confessions of a conscripted teacher, A compendium for Hinduism and Some aspects of Hindu Philosophy.
She was spiritual. Her involvement with the Hindu Congress proves it. She was involved with the Saratha Samithi. Yes, she was a co-pilgrim in the path of spirituality – sans authority. Yet, there was a beautiful blend of Gyana, Bhakti and Karma in her thoughts, words and deeds.
She held talks and discussions and shared her perceptions as a life-long enquirer into truth, into freedom and into the essence of religions. She spoke of meeting society, the challenges of daily living with a new mode of behaviour, born of enquiry with freshness, fearlessness and compassion.
Thilaka's last few hours on this planet were quiet and she left the rented house – the body – in peaceful, composed silence to merge with the cosmic intelligence. My deepest sympathies to her sons: Kumar and Mayuran and their families.  Yes, Thilaka was fortunate to receive and taste that warm kiss of life and the sweet perfume of life.
Kousalya Thedchanamoorthy
---