The development of transport services by the Dutch
This article is part of a continuing series on Sri Lankan history
View(s):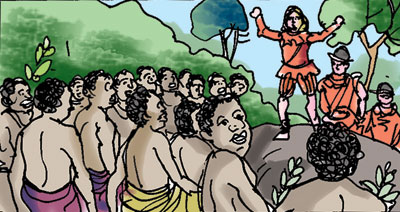 The Dutch considered agriculture as a  very important sector in the economy. The Company brought slaves from Tanjore and settled them in sparsely populated areas here. The Company gave them an assurance that if they engaged in agriculture with interest and produced a good crop, then they would be freed from slavery.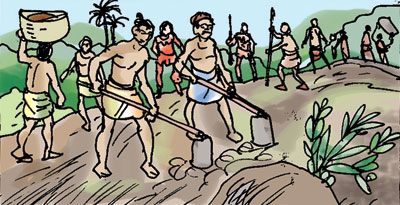 There was an age-old custom that the people had to serve the king in some form, for using the land. This was called 'Rajakariya'. The Dutch used this system for their benefit. This helped the Company to obtain free labour for work such as construction of roads, cutting canals, building bridges and putting up stores.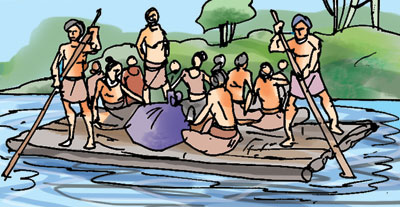 A road was constructed from Matara to Mannar, running through Galle, Kalutara, Colombo, Negombo, Chilaw and Puttalam. Bridges were built across small rivers. To cross the big rivers a boat service was supplied.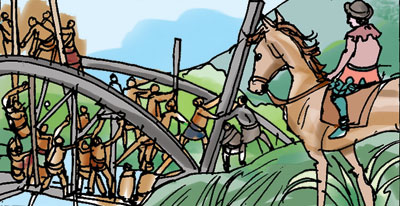 Building, repairing and maintenance of all these was done by the use of Rajakariya. This system helped the Dutch to pay the salaries of all employees, soldiers of the army and mudliyars serving on the ships. The Company did not have to spend any money. After all the payments were made, they were able to save the balance.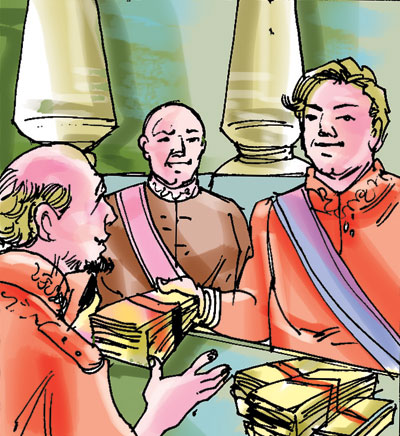 This balance money helped them to deduct a little from the money spent on the goods bought. In this way the Dutch were able to save some money for the future and pay the partners of the Company lavishly. At one stage the Company was rich enough to pay on three occasions 132% as profit to the shareholders of the Company.
By Halaliye Karunathilaka
Edited and translated by Kamala Silva
Illustrated by Saman Kalubowila