A perfect getaway among the wilds
Chena Huts by Uga Escapes win Sri Lanka's Leading Lodge 2018 Award
View(s):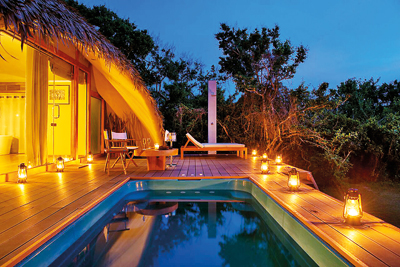 Chena Huts by Uga Escapes has been chosen as Sri Lanka's Leading Lodge 2018 at the 25th World Travel Awards, Asia & Australasia Gala Ceremony 2018 organised by World Travel Awards.
A boutique hotel located in Yala with 14 luxurious cabins complete with individual plunge pools and panoramic views, it offers a perfect getaway among the wilds without compromising on luxury.
Chena Huts is the only property in Yala that has a private pool for each cabin. Cabins at Chena Huts, Yala are family friendly and can accommodate two children in a cabin. It also has experienced rangers escorting guests on personalized safaris and a luxury spa.
The World Travel Awards was established in 1993 to acknowledge, reward and celebrate excellence across all key sectors of the travel, tourism and hospitality industries. Today, the World Travel Awards brand is recognized globally as  prestigious and comprehensive. Each year World Travel Awards covers the globe with its Grand Tour – a series of regional gala ceremonies to recognize excellence within each continent, culminating in a Grand Final at the end of the year. Among them the Asia & Australasia Gala Ceremony 2018 held in Hongkong recently, is hailed as the most important night of the year for Asia and Australasia's tourism industry.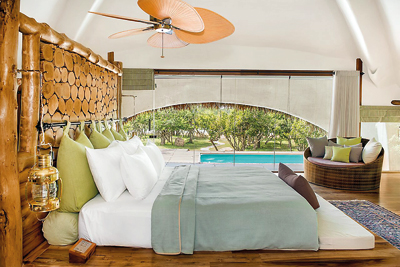 "We are honoured to receive this award as a leading holiday destination in the region, representing Sri Lanka. This award is testament to the creative approach and the dedication of Uga Escapes Management (Pvt) Ltd.," General Manager of Chena Huts by Uga Escapes Thashinthan Panchanathan said.
Chena Huts by Uga Escapes was chosen by voters across the globe for the World Travel Award.