Sharing Korean culture through cinema
'Korean Film Festival 2018'
View(s):
'Korean Film Festival 2018', one of the much awaited events in the annual cinema colander, will be held following the resounding success of last year's event organised by the Korean Embassy together with the Korea Foundation.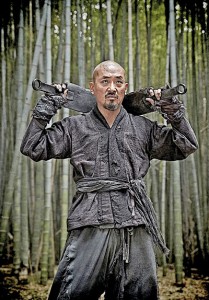 The festival will take place from October 12 to 15 at the National Film Corporation (NFC) in Colombo 7. Admission is free of charge.
The opening film 'KUNDO: Age of the Rampant' (Action, 2014) will be screened on October 12 at 6.30 p.m. It is a periodic film starring popular Korean actors and actresses.
On the second and third days, the screening time is 3.00 p.m. 'A Hard Day' (Crime/Thriller/Comedy, 2014) will be screened on Saturday and 'Nameless Gangster: Rules of Time' (Crime, 2012), a Korean noir film based on Korea in the 1980s, will be shown on Sunday.
On the last day, 'Clown of a Salesman' (Drama, 2015) will be screened at 6.30 p.m. It is a touching story discussing the issue of loneliness felt by parents.
The film festival's aim is to provide Sri Lankan film lovers with the opportunity to better understand Korea's culture and society through the medium of contemporary films.