'Sokari' in Kurunegala
View(s):

Two special shows of 'Sokari', shorter version of an old Sri Lankan folk drama which was formed according to the rural traditions of Shanthikarmas that were performed to goddess Paththini seeking fertility and prosperity will be performed at 8.30 an and 11.30 am on September 18 at Kurunegala Town hall.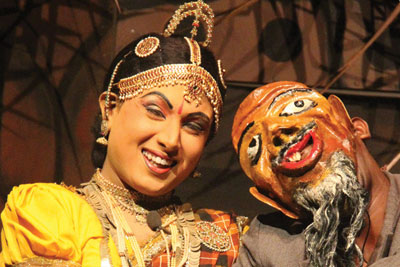 Traditionally 'Sokari' is enacted throughout the nights for seven days. This new version directed by Jaliya Rajapakshe with the aim of preserving the Sri Lankan traditional drama for future, runs for two hours and thirty minutes and it contains of ancient characteristics that could be appreciable to everyone. 'Sokari' drama is prescribed for aesthetic subjects like drama, music and dancing in the local curriculum.
The play is organised by Jude Srimal.