Ronan Keating at Chena Huts by Uga Escapes
View(s):

While Boyzone's concert was building hype and highlight around the music enthusiasts of the country, band member Ronan Keating has decided to enjoy the serenity of the island prior to the big event in Colombo.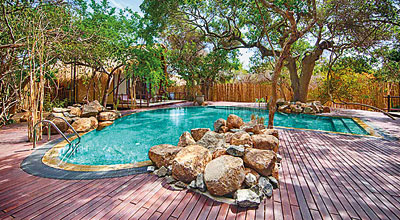 Ronan Keating has referred to Chena Huts by Uga Escapes as a "little piece of heaven" in his social media accounts, and Chena Huts are delighted to provide a seamless Sri Lankan experience harmonized with luxury and tender spectacular wilderness. To wake up to a paradise of a jungle on one side, a lake over to the other side as well as the calm blue of the Indian Ocean with the gentle melodies of the many ibises, painted storks and even flamingos soaring the trees and wind is truly a get-away.
For those seeking a destination to soothe and get-away from the daily clutter, Sri Lanka is celebrated around the world, to provide a spectacular and peaceful get-away destination and today, we have many facilities, resources and destinations to cater to the foreign demand to experience and enjoy our island. Among all these rising destinations, Chena Huts by Uga Escapes has provided a perfect get-away destination for stars such as Ronan Keating.
Chena Huts by Uga Escapes has many reasons why it can bring you an emotional and physical detox away from the rush of the urban skylights and the busy life revolving around them. It is located in the heart of Sri Lanka's wild spectacle of Yala, a world renowned site for its diverse array of wildlife and the island's second largest nature reserve up-close. Chena Huts is as all inclusive boutique hotel with fourteen luxury cabins, which offers a perfect getaway in the wilderness without compromising on luxury.
Each of these cabins are equipped with private plunge pools, private pavilions, a living area, bedroom, en suite bathroom, complimentary mini-bar and facilities and Nespresso machines. The luxurious bathrooms feature free-standing bathtubs and twin vanity consoles and climate-controlled living spaces.