Building confidence and self-esteem
'Smedley Achievers run' Organised by Sri Lanka Toastmasters
View(s):
The Sri Lanka Toastmasters are putting together an exciting run in a bid to create awareness of the Toastmasters movement among the general public while celebrating the birth of the organisation's founder.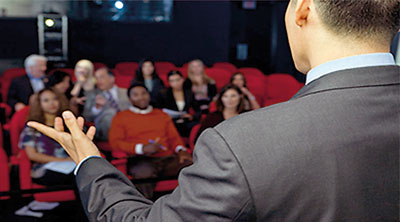 The organisers hope to build camaraderie among the Toastmasters of Sri Lanka by bringing them together towards a common cause.
The event will take place on Sunday September 30, 2018 at 7 am at Diyatha Uyana, Battaramulla and the route will cover a distance of 4-5 kilometres.
The registrations are now open for anyone who is interested in taking part in this run with a registration fee of Rs 1,000 which is inclusive of a T-shirt and other items for the participants. Participants could also win special prizes at raffle draw following the event.
Toastmasters is a movement dedicated for the improvement of Communication and Leadership skills of individuals, founded in the USA by Dr. Ralph C. Smedley who was born in September.
Currently the movement consists of over 4000 members in Sri Lanka and 350,000 worldwide.
For registration details please mail: smedleyachievers@gmail.com