Rajapaksa restores ties with Modi
View(s):

Former President Mahinda Rajapaksa, who returned to Colombo on Friday after a visit to India, told Opposition confidants that Premier Narendra Modi appeared to be well briefed on developments in Sri Lanka.

"I did not have to tell him anything about what is going on," he told senior members of the Sri Lanka Podujana Peramuna (SLPP). Rajapaksa is the de facto leader of the SLPP and was in India for a lecture.

A relaxed and cool Premier Modi, Rajapaksa said, had told him that whatever political differences that existed, "we are still friends." He had then turned to Namal Rajapaksa, Hambantota District MP and declared "India is your second home. You are welcome here anytime."

Rajapaksa also said that Premier Modi spoke with great warmth. In media interviews he gave, the former President declared that he was willing to forget the past and work with India to further enhance better relations.

He was referring to previous remarks he had made that the Indian spy agency RAW undermined his re-election in 2015 by helping his opponent to win.
---
Chinese PM's visit delayed
A planned visit to Sri Lanka by China's Prime Minister Li Keqiang this month has been delayed.
One of the highlights of his visit, official sources said, was to declare open a Land Bank in Battaramulla. This is for prospective investors to obtain land for projects and was to be located in close proximity to the Parliament complex.
---
Beijing blues for budding businessman
The talk in business circles is about the all-too-frequent demands made by a budding local businessman, the side kick of a minister, from his principals in Beijing.
Insiders say the bosses are now on the lookout for a new agent. However, the local man is not giving up. He is moving heaven and earth.
In business circles, they say the businessman may even take his minister buddy to Beijing to sort out matters.
---
MR calls Karu in Delhi
Speaker Karu Jayasuriya, who led a delegation of political parties represented in Parliament with the exception of one, was at his suite at the Ashok Hotel in New Delhi's Diplomatic Enclave when he received a phone call. It was from former President Mahinda Rajapaksa who was in a suite at the Marriot Aero City hotel also in New Delhi.
There was light hearted banter as the duo spoke. The Speaker and his entourage were guests of the Government of India.
Mr. Rajapaksa was invited by the ruling Bharatiya Janatha Party (BJP) MP Dr Subramaniam Swamy. He also delivered a lecture whilst in New Delhi.
---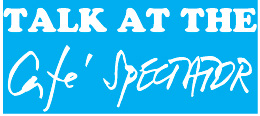 Last days; last chance at Northern PC
With nearly one month left for the expiration of the Northern Provincial Council (NPC), a group of ten councillors left for Hyderabad, India yesterday to take part in a week long workshop supported by the Asia Foundation.
However, the Indian High Commission in Colombo had rejected visa application of one of the selected participants, M.K. Shivajilingam, the outspoken pro-LTTE councillor. The province's Agriculture Minister, K. Sivanesan cancelled his trip at the last minute due to an ongoing legal battle involving Chief Minister C.V. Wigneswaran and another Minister.
With the exception of Shivajilingam, all other councillors hold official Sri Lankan passports. Therefore, they can secure a visa on arrival in India. Councilor Shivajilingam who holds a normal passport lamented to his friends that the IHC in Colombo rejected his entry visa application but granted a visa for Eelam People's Democratic Party (EPDP) leader Douglas Devananda to accompany an official delegation led by the Speaker even though he is implicated in a 28-year-old murder case in the Chennai courts.
Militant turned politician Devananda was among the ten accused and non-bailable warrants were issued to arrest them decades ago. He testified through video conferencing at the IHC in Colombo over a shootout incident at Choolaimedu in Chennai some years back.
He himself has survived several attempts on his life by the LTTE and is now a mainstream politician in the North.
---
October 23 special day for Wigneswaran
Come October 23, it would be a special day for Northern Chief Minister C. V. Wigneswaran for two different reasons. One, he would turn 78 and the other, the Northern Provincial Council (NPC) would be meeting for the very last time since its term expires on October 25.
With much criticism of inefficient administration coupled with parochial party politics leading to the poor performance of the council, the council's term comes to an end without addressing the immediate needs of the war-affected people.
In its 134 Council sittings, at least 450 resolutions that were related to various subjects were passed in the council. One of the last of such resolutions passed last Tuesday was to call on the United Nations Human Rights Council (UNHRC) to refer Sri Lanka to the International Criminal Court (ICC) for failing to implement UN resolutions and seeking a UN monitored referendum in North and East provinces to know the 'political preferences of Tamil speaking people'.
The resolution also calls upon all member countries of the UN to impose military sanctions on Sri Lanka and deny entry visa to Sri Lankan military personnel implicated in 'war crimes', and explore other avenues, including the application of universal jurisdiction as proposed by the UN High Commissioner for Human Rights in his annual report of March 2018.
Interestingly enough, locals are of the view that if there is anything that the NPC executed effectively in the past, it would be the record number of resolutions passed within its five-year term, unlike any other Provincial Councils in the country.
---
Divisions in JO over presidential candidate
Former President Mahinda Rajapaksa's the Hindu newspaper interview where he spoke on the candidature of members of the Rajapaksa family at the upcoming presidential election has caused ripples in the Joint Opposition (JO), exposing the deep divisions that continue to pervade within the JO regarding a future presidential candidate.
In the interview, Mr Rajapaksa noted that his son, Namal Rajapaksa, could not be a candidate since the minimum age of an eligible candidate had been raised to 35. "My brother is certainly a contender, but the party and the coalition will have to decide who the people want," he said. Mr Rajapaksa did not indicate which of his brothers he was referring to.
No sooner had the interview been made public than Pivithuru Hela Urumaya (PHU) Leader Udaya Gammanpila said the former president had given a 'niyatha vivarana' that Gotabaya Rajapaksa would be the next presidential candidate from the JO.
Kalutara District JO MP Kumara Welgama, however, protested publicly at Mr Rajapaksa's comments on a presidential candidate. He told a local radio channel that this 'family bandyism' was what caused the defeat of Mr Rajapaksa at the last presidential election. "He treated members of the family differently from the others. He gave priority to members of the family. Ministers fell out with him over this. Even those who openly supported him covertly worked for the other side."
Mr Welgama said the former president should remember that President Maithripala Sirisena left him and contested the presidency because Mr Rajapaksa did not give him the place due to him. "As such, I'm wondering whether this is an attempt to make another Sirisena," he remarked.
Meanwhile, Parliamentarian Vasudewa Nanayakkara said he too had his own views regarding who should be the next presidential candidate. He pointed out that Mr Rajapaksa had said that it would be the party and the coalition which would decide in the end. Mr Nanayakkara said he would go with tne majority decision of the JO.
---
SLFP's CC to take important decisions
The Sri Lanka Freedom Party's Central Committee has been summoned for a meeting on September 19.
Party officials said a series of important decisions would be made. This would include a date for the party's annual sessions, now overdue.
---
Rajitha's loose cigarettes go up in smoke
The subtle hint President Maithripala Sirisena delivered at last Tuesday's weekly Cabinet meeting amused those present.
He declared that the United National Front (UNF) or the United National Party (UNP) should have one position and speak in one voice.
The occasion was a memorandum by Health Minister Rajitha Senaratne to ban the sale of loose cigarettes.
Finance and Media Minister Mangala Samaraweera intervened to say that the Treasury would lose revenue if that proposal was carried out. Hence, he wanted it stalled.
Sirisena declared they should come back with their decision at an upcoming meeting of the cabinet.
It appears that not only the National Unity coalition speaks with two voices, but even one of its partner's does.