Foreign players in Club Rugby to spike spectator interest
View(s):
News reports suggest there is a thought that foreigners can add spice and bring colour to kindle spectator interest to Sri Lanka's Club Rugby. This thought follows an interest to introduce overseas players during the forthcoming Rugby season. That means, Clubs placed in the last 4 slots for the 2017-'18 season, allowed to have 1 overseas player on the field, at any given time. Sri Lanka Rugby (SLR) will sponsor 2 players for each Club.
The thinking is that the inclusion of foreigners can improve the quality and performance of teams. The question, however, is whether this is sufficient to get supporters to rally behind teams. On the other hand, can this 1 man make a difference in Rugby, even if he is like the mythical Hercules?
The argument is that, this will allow for better competition. But, for that one player to perform, there need to be 14 others. So, there needs to be a vision for the 4 lower placed Clubs to have adequate skilled numbers. These foreign players will come with an aura of cultural superiority, which can disturb the equilibrium and the structure of their local counterparts. They will bring with them an attitude of "we know better/best so listen to us". This will drive local coaches and players into a corner, and the remedy may be worse than the disease.
To improve competitiveness in Club Rugby there must be depth in it. With 8 Clubs with players concentrated among a few, can we say we have depth? Does this point to an absence of a level playing field? What I mean by a level playing field is equitable player distribution. The last 4 in the League, include CR, Police, Army and Air Force. Teams can drop to places 4 to 8, but it does not mean there is no competition. But, what is it that does not make them tick?
Take the case of Sergio Parisse's Italy. Largely considered one of the best Italian forwards in history, Parisse is a fantastic player to watch and a nightmare to play against. Whether playing for Italy or, for a champion French Rugby Club. "With so many factors going in their favour, it seems almost implausible that Parisse's compatriots haven't been able to compete at the highest level. But, whilst they have benefited from good participation levels, facilities, opportunities and management at the national level, there is one policy area which has been neglected, Youth Development. Italy does produce decent players, as the number being recruited by top Clubs suggest, but insufficient skillful ones."
Is this the malaise of those lower placed Clubs? A question of skill.
Rugby in SL schools draws a big presence in numbers that play and watch. The passion is what draws the crowds that see more competition. Yet, in the Asian Circuit we fail. If we have the competition, then it has to be the skill that does not push us up. In School Rugby, a win and silverware is a focal factor. To well remunerated Coaches the objective is a win, just as much as all those who support School Rugby want. School Rugby was also less competitive at one time. Trial-and-error format changes led to the current system, where teams are in 2 Groups. After Round 1, the best 4 in each Group plays against those who they did not play before, and the winner decided on the performance Rounds 1 and 2. This system was criticised heavily by some in the hierarchy, but the resolve of the Schools Union has seen this format in place for the last few years..
While the Schools have a vibrant Rugby competition, what happens to the many who leave school? With only 8 Clubs and a lethargic 'B' Division, most fall off, unless you can make to the bench or at least the pool of affluent Clubs .
For an equitable distribution and better competition, with at least a pseudo claim of skills, the SLR should step in and contract at least 50 players who can be distributed to Clubs. The hue will be to ask where will the funds come from.
The President of the Rugby Union was quoted in this paper last week. "However, he is disturbed by the fact that he takes over an entity that claims a debt tally of over Rs 30 Million." He went onto say that there is an amount of Rs 25 million due, is a huge blow as Junior teams were sent without sponsors.
Till it was revealed in the course of an audit, this amount was shown as due from Schools whereas, there was no agreement. Who is responsible for this? The Treasurer has left, what about the others who were paid to do a job? Have they have mislead the Council? Will they be asked to go or, will the Auditor General and or COPE take action, in the face of the new Audit Bill that is open to surcharge. To contract 50 players at around Rs 20,000 a player, for 6 more months, will be around Rs 6 million. The problem, as expressed by SLR President Lasitha Gunaratne, there is a hole in the pocket. Otherwise built a complete youth Sevens squad in every club and rotate a min Sevens before key club games. The boys will be engaged and can move up later. This could also attract crowds.
Clubs in France have a rough 50:50 split between local and foreign players signed to them. France have 14 professional Clubs, so, theoretically, they should have the greatest depth of any Rugby-playing nation. But, because of the large number of foreigners, who often start in key positions, they end up blocking the paths of local players. Hence, their playing depth actually suffers. At the last World Cup, France had 5 or 6 foreign-born players in their squad and had a poor tournament. Eventually, thrashed by the All Blacks in the Cardiff quarterfinal.
France used to be a strong contender to win the 6 Nations every year, and have been good enough to beat the likes of the All Blacks. But, since they lost the 2011 World Cup final by 1 point, they have regressed badly and now struggle to avoid the wooden spoon.
A similar story can be told of Rugby in England.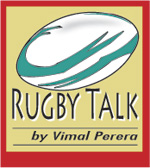 The maiden World Rugby Under-20 by France probably carries a message, "We don't need foreigners. Give us a chance."
The recent Inter-University Rugby 7s saw more competition and talent, with many big names playing. What if these universities offer more scholarships to Rugby players, the value of which will be more than what a Club plays. Obviously, there will be more competition as well as crowds. If that happens, will it be another nail in the coffin of Club Rugby. Then introduce a properly framed Inter-University Rugby League and play matches before a Club match and probably, there will be a crowd. It will also mean that Clubs will have to look sharp, as school leavers will switch to a university that affords them a learning opportunity and a life.
There are more opportunities to spread the game and channel funds, than to chase behind an illusive Club scenario.
The question of equitable distribution is not limited to Clubs, but is also pervading School Rugby. The challenge to Rugby through Schools is at a crossroads, with little time for students to enjoy Rugby and life. Practices in the morning and evening, which include Juniors practising for hours to secure a win, at all costs, is a threat looming over the game. Because parents will start thinking twice. Addressing these issues will be equally important, as Schools seek wins and Coaches seek wins to justify their position, at the expense of player welfare.
 Vimal Perera is a former Rugby Referee, Coach and 
an Accredited Referees' Evaluator IRB
| | |
| --- | --- |
| Meanwhile Dammika Medagedera the Rugby Manager of CH and FC confirmed that the club has informed Sri Lanka Rugby that CH will be not taking part in the Rugby League 2018 /19. He said that this was the current position as SLR took a decision at its council meeting on 29 August to allow overseas players to play for. Clubs placed 4 to 8 during the last club season. Medagedera explaining the position taken by the clubs said that 6 of the 8 clubs were not in favour but the decision was carried with the majority of the Provincial Association votes most of whom do not play A division Rugby. He also said that the club was of the view that all eight teams were playing to win the league and therefore selecting the last four to field overseas players based on the performance of last year is not correct. | |
| | |