SIGIN Saluation 2018 brings hopes for brighter future in cinema
By Susitha R. Fernando
'Premaya Nam' nominated and gets most awards Vimukthi wins Best Director
View(s):
"Premaya Nam"  (Dirty, Yellow, Darkness) made by debutants Kalpana and Vindhana Ariyawansa became victorious at the 41st SIGNIS Salutation winning most number of awards. The award ceremony organised by the Sri Lanka Catholic Cinema Parshadaya, the local branch of World Catholic Organisation for Communication introduced many new talents to Sri Lankan cinema. It was held on August 25 at the BMICH with the participation of distinguished guests and a large number of cinema and tele artistes.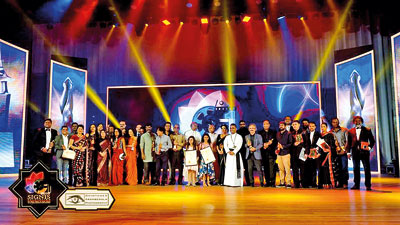 With the theme, 'The Proud Display of Youth Vitality in the Global Motion Picture Discourse', the Salutaion was organised under the patronage of Rev. Fr Lal Pushpadewa Fernando OMI, President – SIGNIS Sri Lanka and Media Spokesperson for the Catholic Church Sri Lanka.
The awards were selected from 15 films that were screened during the year 2017.
The award for the Best Production was won by Kalpana Ariyawansa, Sujeewa Wijesinghe, Prem Dissanayake and Athula Mahawalage for their production 'Premaya Nam'. In addition the film also won The Best Screenplay for Kalpana and Vindhana Ariyawans, Best Actress for Samanalee Fonseka, Best Supporting Actress for Suranga Ranawana and the Best lyrics for Prof. Sunil Ariyaratne.
The other leading awards were won by Vimukthi Jayasundara's 'Sulanga Gini Aran' (Dark in the White Light), Boodee Keerthisena's 'Nimnayaka Hudekalawee', Chathra Weeraman's 'Aloka Udapadi' and Cheyyar Ravi's 'Dharmayuddhaya'.
Internationally renowned Vimukthi Jayasundara won the Best Director award for his latest film "Sulanga Gini Aran" while the film also won the Best Music Director awardfor Lakshman Joseph de Sarem and Jury's Special award for editing to Saman Alvitigala.
The Best Actor award was won by Jackson Anthony (Dharmayuddhaya) while Kumara Thirimadura won the Best Supporting Actor (Dharmauddhaya) and Saymya Liyanage won a Special Jury award for his role in 'Nimnayaka Hudekalawa'.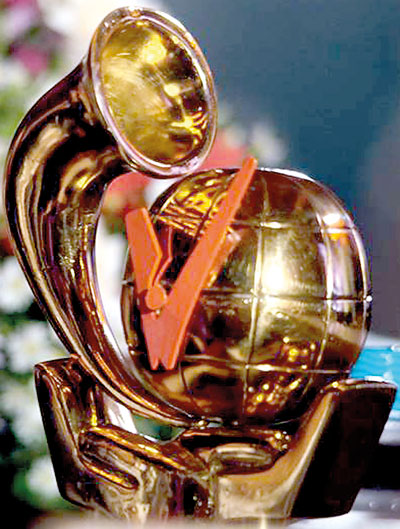 Dinidu Jagoda won the Best Colour mixing award for 'Sulanga Gini Arang' and Best Sound Mixing award by Aruna Priyantha Kaluarachchi for 'Nimnayaka Hudakalawa'. Experienced Jayantha Ranawana won the award for the Best Make up artiste for his contribution in 'Aloka Udapadi'.
Best Art direction was won by Lal Harindranath, Best Camera Channa Deshapriya (Nimnayaka Hudekalawa), Best Editing Channa Prasanna and Udara Weeraratne (Nimnayaka Hudekalawa) and the Best Singer was Rosita Yesudasan (Nimnayaka Hudekalawa),
Jurys' Special award for production was awarded to Thusitha Wijayasena for his production 'Aloka Udapadi'.
Special awards for filmmakers with future hopes were given to Chathra Weeraman, Kalpana and Vindhana Ariyawansa, Thisara Imbulana, Priyantha Pathirage, Rohan Perera, Thissa Dias, Sujeewa Gunaratne and Nihal Bandara.
Veteran actresses Sumana Amerasinghe and and Kanthi Lanka Perera and film conservator Tissa Nagodavithana were awarded with SIGNIS lifetime Salutation for their contributions to Sri Lankan cinema. SIGNIS special awards were given to Sanjaya Nirmal director of the film on Sri Lanka's first saint 'Joseph Vas' and actor Saranga Dissasekara and Chanaka Perera who played the main roles in the film.
Picture courtesy Ghinthaka Arambewala