Gadgets to watch out for this month
By Mahesh De Andrado
View(s):
Hello, and welcome once more to another segment of cool gadgets that we found whilst surfing the internet. So without further ado, here are some of the gadgets that caught our attention.
Miniso BT551 Bluetooth Headset

Ever since Miniso opened up their stores in Sri Lanka, people have been flocking to their stores to see what they have to offer. If you're a person who loves listening to music, but also hates getting caught up in cables, the Miniso BT551 Bluetooth headset is definitely a go-to option. It comes in a variety of colors.
The headset wraps around the back of your neck and features a convenient magnetic locking system so that you can store the earpieces in them when not in use. With a rated usage time of around 4-5 hours and a standby time rated at 250 hours, the Miniso BT551 Bluetooth headset is the perfect choice for you if you're going for a walk, hitting the gym or you just want to kick back and listen to your favorite tunes. The sweat proof design also makes it perfect for those intense gym sessions as well.
 Available at: Miniso Sri Lanka
 Price: LKR 3,000/- upwards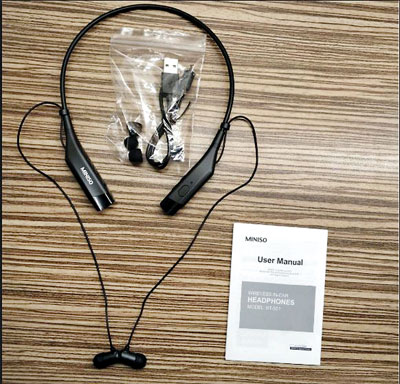 AGS Wireless Laser Projection Virtual Keyboard
Do you have the urge to feel like Tony Stark? Well, why not get yourself an AGS Wireless laser projection keyboard? As the name suggests, the device uses a laser to project a virtual keyboard on to any surface. So you can literally type on any flat surface. Simply hook up your Tablet or any other Bluetooth enabled device by pairing it and you're good to go.
Charging the device can be done via a microUSB cable. On a more serious note though, it's not made for people who type really fast. But if you're on the lookout for a keyboard that you can literally take in your pocket and you want to show off your inner geek, the AGS Wireless Laser Projection Virtual keyboard is definitely a start.
 Available at: Urban.lk, Amazon.com
 Price: LKR 11,849/- (Urban.lk), $29.99 (Amazon.lk)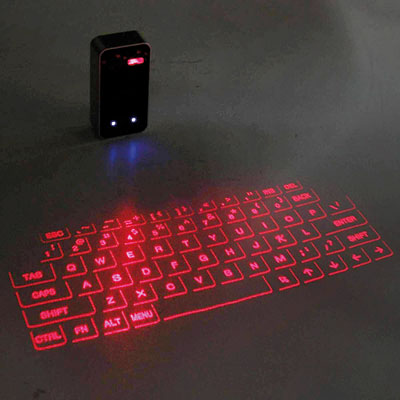 Logitech K400 Wireless Keyboard and Touchpad
If you're a person who has a PC acting as a media center to watch movies and TV shows, this will interest you. One problem in having a PC as a media center is that you need a keyboard and mouse to navigate. This also means that you might have to walk all the way up to your PC to make changes. Or, you can get a Logitech K400 Wireless keyboard.
The specialty of the keyboard (apart from it being wireless) is that it has an inbuilt track pad as well. So you literally have a keyboard and mouse at your fingertips without the need for cables running all over the place. While the touchpad won't be as accurate as a mouse when it comes to tasks such as image editing or even gaming, it does have the convenience of being easy to use for an HTPC or Home media setup.
 Available at: Urban.lk
 Price: LKR 8,949/-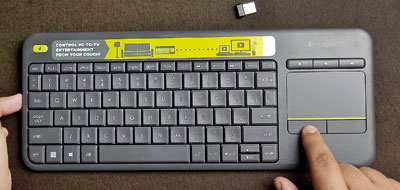 Xiaomi Mi Band 3
The successor to the ever popular Xiaomi Mi Band 2, the Mi Band 3 packs a bigger battery and a touch screen which is brighter as well. It also includes Bluetooth 4.2 which is smoother and faster in terms of connectivity. The Inbuilt NFC function has also been amped up to even support touch payments as well. So you can actually pay for items using your Xiaomi Mi Band 3. However, terms and conditions do apply.
Apart from that, the Mi Band 3 packs the usual features such as Heart rate, step, and step counter. While the Mi Band 2 was rated IP67, the Mi Band 3 is rated at 5ATM. This means that the watch can be worn while diving and handles depths of up to 50 meters.
 Available at: Takas.lk, WoW.lk
 Price: LKR 7,140/- upwards
Elephone A4 4G Tablet
While relatively unheard of in Sri Lanka, Elephone does seem to have some interesting smartphones. The Elephone A4 4G packs a number of eye catching features into a relatively cheap body. For starters, it has a quad-core MediaTek processor backed up by 3GB of RAM. Internal storage is set at 16GB with additional expansion available via a MicroSD slot. The Elephone A4 also has a 5.85" Full View IPS display with a 18:9 aspect ratio.
Keeping up with 2018, the Elephone A4 also has a notch at the top and has an almost bezel-less design. Other specifications include a 8MP rear camera, LTE support, fingerprint and facial unlock features and even fast charging as well.
 Available at: GearBest.com
 Price: $109.99/-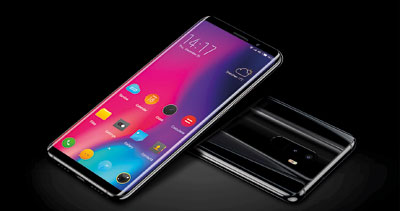 Well, there you have it. These are the gadgets that caught our attention for this month. If you see anything else not on the list, feel free to let us know. Till next time, stay geeky, folks.
The author is a senior tech writer for ReadMe a leading tech news provider.
For more information log onto readme.lk