Desperate times, desperate measures
View(s):

My dear Maithri,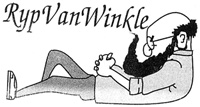 I thought I must write to you when I heard rumours that you are now trying to strike a deal with Mahinda maama for the next big elections, where you will run for the top job but allow him to be your second in command. I didn't know whether to laugh or cry. Instead, I thought I will write to you.
Rumour has it that this plan is being brokered by SB. Why would you trust someone who was at first with Satellite, then brought her government down by crossing over to the Greens, returned to the Blues to Mahinda maama, then joined you and is now having his two feet in two different camps?
I have heard that no one tells you anything anymore and that you get your news by reading the newspapers, Maithri, but it looks like you haven't been doing even that lately. If you did, you would know that instead of running alongside you, Mahinda maama is trying to run the race again!
I am also beginning to wonder whether your memory is failing you, Maithri, as you near the biblical span of three score years and ten. Correct me If I am wrong, but less than three years ago, didn't you promise us faithfully that you would abolish your office and never run for the top job again?
You said so during your campaign. You said so just after taking your oath of office. You said so a few days later at the Dalada Maligawa. You even said so almost a year later, beside the mortal remains of Sobhitha hamuduruwo, who was instrumental in you being where you are. We all believed you too.
You also said that when your six years was up, you will say goodbye to politics and return to your beloved Polonnaruwa where you would spend the rest of your life. Well that promise is now as good as the chap from Medamulana who said that he would retire and return to his village, isn't it?
After your win at the last big poll, we remember how you became very emotional about the hardships you faced under Mahinda maama and how you said that had he won, you and your family would have been six feet under. Yet, here you are today, trying to woo him to be your running mate!
Now, you are trying desperately to cling on to your office, even though you haven't openly said so yet. Why, you even asked the highest court – just like Satellite once did – whether you could stay for one year more and they told you that you couldn't, just like they had told Satellite many years ago.
I don't know whether you remember this because your memory seems to be really failing you, Maithri, but do you recall what you said and did just before the last general election, when you and Mahinda maama were still, at least nominally, in the same party and contesting the election together?
You went on national television, made an 'address to the nation' and had a hissy fit. You said that even if the Blues won that election, you would never appoint Mahinda maama as your PM. However, appointing him as PM seems to be exactly what you want to do now, just so you could keep your job.
Recently you were bold enough to say that the Greens chose to support you – and not their own Green man – because you had what it takes to take on Mahinda maama and win. That is true, but what they didn't tell you was that they expected you to mind your own business after winning – but you didn't.
Don't get me wrong, Maithri, you did some good deeds by interfering with what the Greens were doing – for example, catching them red-handed with their hands in the big bank till – but they didn't expect you to stab them in the back like you did. It is clear that you are very much against them now.
That leaves you without the support of the Greens and without the backing of the vast majority of the Blues who have gathered around Mahinda maama. Isn't it tragic, Maithri, that after three years in the top job and nothing to show for it except strikes and price hikes, you are a political orphan now?
People are even suggesting that retired cricketers with posh accents should run for the top job because they don't think the Green Man is a good choice, they don't want a return to Mahinda maama's era and most of all, they will take anyone but you. I sincerely hope you get the message, Maithri!
Yours truly,
Punchi Putha
PS – After what you did to the Green Man by supporting a no-confidence motion against him, do you think that Mahinda maama will ever agree to be your running mate and be PM under him? Mahinda maama may have many faults, Maithri, but I don't think being stupid is one of them!