A grand 'Maharaja style' wedding at Temple Trees hall
View(s):

It was a lavish, fairy-tale wedding for more than 1,500 guests at one of Sri Lanka's best known addresses on Thursday.

Chatura, the son of Health Minister Rajitha Senaratne, and a parliamentarian himself was given in marriage by his father Rajitha Senaratne at a gala wedding ceremony at 'Temple Trees' – the official residence of the Prime Minister. The reception was held at the new block built by former President Mahinda Rajapaksa next to the old bungalow cum office and used for mass receptions hosted by the then President Mahinda Rajapaksa and now by Prime Minister Ranil Wickremesinghe. Though previous Presidents or Prime Ministers have attested marriage registrations, there has been no full blown ceremony at the Temple Tree venue, raising questions if the same facility would be made available, henceforth, to the ordinary people who are often cramped for places to hold weddings.

Crowned "Suwapathi" (Chief of Health) at a national ceremony just last month, father Senaratne, one of the official spokespersons of the coalition, may have had to pay Rs. 450,000 for the new hall adjoining the main building – the price for renting the space for functions.

Minister Senaratne told friends that he had to choose 'Temple Trees' as the venue only because he could not obtain a booking at any of the leading hotels in Colombo. True. They are full on such occasions since those hiring it book it many months, often a year in advance and pay cash down.

Cabinet ministers, parliamentarians, businessmen, military officers and close supporters of Minister Senaratne and his son attended the ceremony. The wedding invitation was in an opaque glass box with artificial rose petals. The décor in the hall gave the ambience of a 'Maharajah's Palace', said a guest. The catering was from a star-class hotel.

The table decoration was a collection of fruits – apples and oranges among them surrounded by flowers. The cake was tall, and all but touched the roof.

If social media lambasted Senaratne for the extravaganza, the Minister was not ruffled. During a speech, he took the opportunity to take credit for bringing the yahapalanaya government to power and vowed he would deal with those corrupt.

Video clips went viral on WhatsApp. In one, a caller's voice is heard reportedly calling 'Temple Trees' with a photo of the Premier's official residence in the backdrop. He asks how much it would cost to book the premises for a wedding and what kind of food was being served. A female voice who replied gave the name of a colleague and directed the caller to make inquiries from her.
---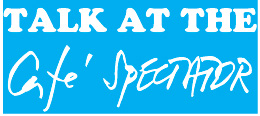 Who's trying to pull the wool over whose eyes?
A query during this week's Cabinet media briefing regarding how some doctors were allegedly trying to scare patients about the quality of cataract lenses prompted a light-hearted exchange between a journalist and Health Minister Rajitha Senaratne.
Journalist: You spoke highly about the price reduction of drugs. I went to see an eye specialist recently and asked him about cataract lenses. I asked him if I should buy one of the brands, of which you said the prices had been reduced. He told me not to be a fool and the price reduction was for inferior quality brands. He told me that I should buy good quality imported lenses that the doctor recommends. What do you have to say?
Rajitha Senaratne: After getting the doctor's advice, it is you (the patient) who have to go to the shop to buy the lens. You can always check the tag on the lens holder to see where the lens was manufactured. You can see if it's American made and then check by how much the price has been reduced now.
Journalist: But, Minister, I'm going to purchase a cataract lens because I'm having trouble with my vision. How do you expect me to read the small print?
Rajitha Senaratne: Are you saying you are almost blind?
Journalist: Well, I can't read what's written in small print.
Rajitha Senaratne: I can't help you there. Why don't you ask someone who can see? It seems to me that the doctor you went to see is also having trouble with his vision. Perhaps he too needs cataract lenses.
Journalist: That doctor continues with his private practice. I can even show you the place where he does it. Why don't you shut down the practices of such doctors who deceive patients?
Rajitha Senaratne: If we did that, we will have to shut down a large number of practices. There will be hardly anyone left.
---
Sirisena recalls mobike pillion ride from Embilipitiya to Colombo
At the ancestral residence of former President Mahinda Rajapaksa in Medamulana, there were interesting moments.
The occasion was the funeral of Rajapaksa's brother Tudor Chandra. During a thirty-minute meeting with Mr. Rajapaksa, President Maithripala Sirisena recalled how he had come to the sprawling residence some years ago. "I was among those going canvassing house to house for votes for Mahinda Rajapaksa," he said. On one occasion UNP mobs were planning to assault him but fortunately he had received advanced information. A supporter had readily agreed to smuggle him out of the area in a motorcycle. He rode on the pillion from Embilipitiya to Colombo, Mr. Sirisena recalled, laughingly.
As the duo were talking, two other Rajapaksa brothers, Chamal and Gotabaya, walked in. A Presidential Security Division (PSD) personnel had taken along with him a tea cup and a saucer – a routine practice for both security and hygienic reasons. He watched the tea being made and called upon a volunteer, who was among many assisting, to give the cup of tea to "Garu Janadipathithuma" or the President.
The volunteer took the tea cup with the saucer to former President Rajapaksa. He was confused and later realised it was meant for President Sirisena.
The PSD personnel accompanying Sirisena questioned the volunteer. You were told to give it to the Janadipathi thuma. "Yes, I gave it to him. Rajapaksa. Eya thamai magey Janadipathi thuma," or he is 'My President', he said. The matter ended there.
Another instance was when Finance and Media Minister Mangala Samaraweera visited the Rajapaksa household. The former President who shook hands with him remarked jokingly, "I hear you have got married?"
"No, no. I have not," replied a somewhat embarrassed Samaraweera. He hurriedly turned to the lady standing by and introduced her as Lakshmi Jeganathan, his Personal Secretary. "I know her, I know her," replied Mr. Rajapaksa.
---
FBI speaks of probe on Rajapaksa assets
A team of Sri Lankan judicial officers visited the United States recently on a US government sponsored tour.
The last item on their itinerary was a visit to the Federal Bureau of Investigation (FBI) headquarters.
The FBI top brass gave them an 'overview' of 'white collar' crimes and said that the Government of Sri Lanka had requested the agency to find the assets of former President Mahinda Rajapaksa and his family.
One of them said FBI personnel had been visiting Sri Lanka frequently and one officer was in fact stationed in Colombo. They had made available details of cases and hoped there would be action.
One in the delegation said, "We are aware of that. We are also aware of other instances of such crime at present, like the Central Bank bond scam."
---
Jokes apart, what's Malik's position
There were some humorous moments at last Tuesday's weekly Cabinet meeting.
Whilst the ministers took their seats, the usual practice under President Maithripala Sirisena is to meet Prime Minister Ranil Wickremesinghe in his upstairs office at the Presidential Secretariat. Thereafter, when their brief meeting is over, he checks with officials whether the ministers have turned up.
When the "go ahead" is given, both the President and the Premier take the lift downstairs to the cabinet room, once upon a time, the well of the House of Parliament.
This time Premier Wickremesinghe was away in Vietnam. Ministers who enter through one door traditionally had their eyes fixed on the other door for the President to arrive. This time, however, it was Development Strategies and International Trade Minister Malik Samarawickrema who accompanied President Sirisena through the same entrance. They had come down the same lift.
Sirisena quickly exhorted to the Ministers present: "Here is our acting Prime Minister."
"I am not, I am not," declared Minister Samarawickrema as he gestured with his hands in apparent disapproval. There was laughter all round.
One staunch SLFP minister remarked "if it was a joke, the message was not lost."