Better incentives needed for foreigners investing in Sri Lanka
View(s):
The government recently allowed foreigners to buy any condominiums from ground-level up which was previously restricted to fourth floor and above. This, therefore, is a good moment to talk about what more can be done to attract foreigners to invest in the country, especially in the real estate sector.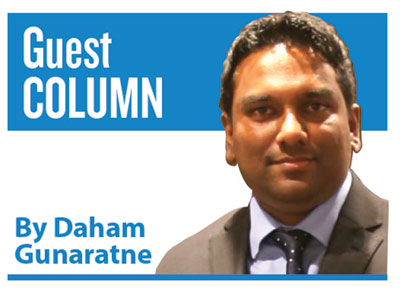 Foreign buyers (excluding expats) make only 4-5 per cent of apartment buyers in the country. Foreigners are also restricted from owning land and individual housing units. As an alternative they can lease land for up to 99 years.
One of the main reasons preventing foreigners' investing is the issue with residency. Currently buying a property doesn't directly allow you to obtain a residency visa or visit visa and live in Sri Lanka. This puts foreigners in a predicament as they cannot visit their own home after purchasing it if their visa is denied or revoked.
Currently, according to the Department of Immigration and Emigration, foreigners who 'invest' US$250,000 in Sri Lanka can obtain a five-year residency visa under the Resident Guest Scheme Visa Programme. There are conditions to be met with the investment such as that it is a Board of Investment (BOI) approved project.
There is work in progress to implement more options of obtaining a visa; however, these have not been implemented yet.
Another issue has been the lack of entertainment and high quality medical and education institutes for those foreigners who plan to live here. The former is in the process of improving with around five mega malls set to appear in the next two years. These malls will – if not already – attract big brands to set-up shop in Sri Lanka and popularise the country as a shopping destination.
Along with the malls come entertainment and restaurants, with some high-tech cinemas and global branded restaurants set to make their entry into Sri Lanka at these malls. For the latter, Sri Lanka already has global standard education and medical facilities and with the proposed new centres at Port City to come, these will greatly enhance Sri Lanka as a destination for world class education and medical facilities.
Sri Lanka should also be seen as an attractive destination to conduct business with a high quality-of-life. The proposed Financial City inside the Port City and the Port City project as a whole is set to generate up to 83,000 new jobs and should be seen as a welcome opportunity for both local employment as well as attracting foreign talent to make Sri Lanka a financial hub in the region similar to Singapore and Dubai. The opportunity of working for globally recognised brands would be an attraction to bring in foreigners and with that involvement of them in the country's real estate sector.
The influx of foreign funds to the country will not only help the real estate industry, but the country as a whole. Foreign participation is an important aspect for any country and likewise the Sri Lankan economy will also benefit from such investments. Therefore, the government wants to increase Foreign Direct Investments (FDIs) to $5 billion by 2020. According to BOI data, 18 per cent of the FDIs in 2015 were for housing and property development. Proposals are also in place for local banks to lend to foreigners for up to 40 per cent of the value of the property, which will both help foreigners with their purchasing and also not put a strain on the lenders as the lending limit carries less risk.
With the removal of the restrictions of buying from ground-level up for condominiums, this would also increase the foreigners' interest for beachfront properties in the south. A condominium is defined as a group of residences with shared facilities. Developers can now attract foreign buyers to smaller developments which have four or fewer floors in each block. Recently we've seen an abundance of new developments coming up in the southern coast, specifically in Galle, Mirissa, Thalpe and Koggala. These units range from Rs. 8 million to above $1 million for the penthouses. The southern coast has been specifically popular with the foreigners mainly as a tourist destination.
Now with more and more visitors opting to stay at rented apartments found via websites and apps, this encourages property buyers to purchase apartments along the coast to be rented out on short term rentals to tourists and local visitors to that area. With developers promising up to double digit rental yields on these properties once built, demand is expected to be high for these properties among locals and foreigners.
Typically, foreign buyers account for between 3 to 7 per cent of a country's total sales. It's only in a few cities like London and Sydney that the percentage is above 10 per cent. Previously Sri Lanka also brought in strict measures to curb foreign buying with the introduction of a 100 per cent tax for purchases and a 15 per cent tax on land leases. Both these taxes were removed in 2016 to facilitate more foreign involvement in the market. As the percentage of foreign involvement suggests both locally and internationally, it's quite low to have a major impact on the housing market and typically foreigners look for higher-end or beachfront properties. Therefore, there would be little impact on the affordable housing market which is geared towards the local market. However, with foreign participation in the purchasing of property, not only does the country gain valuable foreign reserves, and the ability for developers to reach a wider market for their high-end projects, but it could also gain indirect benefits such as these foreigners investing in other industries and creating employment in the country.
While it's commendable that successive governments have eased restrictions on foreign buyers, more work needs to be done to safeguard their investments in the country and make the country an investor-friendly and attractive destination for foreigners. With robust financial regulations put in place to ease the flow of foreign money, along with correct checks to verify the sources, the country and its real estate industry can no doubt see big benefits in the years to come.
(The writer is Managing Director of Lanka Property web, a key real estate website, and can be reached at daham@lpw.lk)