Top SriLankan Airlines official faces arrest
View(s):

A onetime top official of SriLankan Airlines under the previous regime is now facing arrest.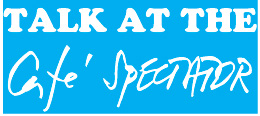 The move comes as the net is closing in on him after an investigation that is nearing completion by the Financial Crimes Investigation Division (FCID).
The FCID probe has revealed that the official concerned, whose name and alleged irregularities had already surfaced at the Commission of Inquiry now probing SriLankan Airlines, had amassed foreign currency to the tune of nearly ten million rupees in a foreign bank account.
FCID officials remained tight lipped about the country where the bank is located or how he had made large amounts of money.
However, the Sunday Times has learnt that the top official concerned had favoured a single party in several business transactions. For the help he extended, the parties involved had rewarded him with liberal foreign currency handouts.
Sources aware of the transactions say that the company in question which has been making payments has been identified, and proof of the funds lying in the bank has been obtained. The official concerned is to be taken into custody and produced in court.
This investigation is independent of the probe the Commission of Inquiry is now conducting on both SriLankan Airlines and Mihin Lanka.
---
Rajapaksa claims witch-hunt against his family
Former President Mahinda Rajapaksa declared on Friday that "deliberate" attempts were being made to implicate former Defence Secretary Gotabaya Rajapaksa in the abduction and assault of Keith Noyahr, Associate Editor of the now defunct Nation newspaper.
In a three-hour long statement he made before an Assistant Superintendent and an Inspector of the Criminal Investigation Department (CID), Mr Rajapaksa alleged there was a "vicious campaign" against members of his family.
Ravi Samaraweera, the senior DIG in charge of the CID, and Director Shani Abeysekera, SSP, turned up at Rajapaksa's official residence at Wijerama Mawatha on Friday morning. They introduced the ASP and the Inspector who were to question the former President and later left. Large crowds, including members of the Buddhist clergy, opposition parliamentarians and lawyers were present.
At the centre of the questioning were telephone calls Rajapaksa had received on May 22, 2008 and in the early hours of the next day after Mr. Noyahr was abducted. Two calls had come from Lalith Allahakoon, the then Editor of the Nation. Another call had come from Speaker Karu Jayasuriya.
CID detectives told Mr. Rajapaksa that according to Mr. Allahakoon, he (former President) had agreed to send the then senior DIG Anura Senanayake to inquire into the abduction. They had said that Speaker Jayasuriya had also spoken to him. Those telephone calls had lasted two to three minutes. The former President said he could not recall receiving those calls since it was now ten years since the incident took place.
Asked by the detectives whether he was aware that Army personnel, including a Major, had carried out Mr. Noyahr's abduction, Mr. Rajapaksa had replied "I don't believe this." He had, thereafter, insisted on the inclusion in his statement of his claim that the CID and the FCID were carrying on a "campaign of political victimisation" against him and his family. He has also said in his statement that senior DIG Senanayake had warned him that plans were afoot to implicate Gotabaya Rajapaksa in the Noyahr abduction.
CID sources said yesterday that a further statement is to be recorded from former Defence Secretary Gotabaya Rajapaksa. He is currently in the United States and is due to return next month.
---
Former President much in demand for weddings
As the presidential and parliamentary elections draw near, former President Mahinda Rajapaksa's daily activities are increasing.
Other than political events, one of the demands on him is to sign as witness for weddings. One day, weeks ago, he had to go for 13 different wedding ceremonies signing either on behalf of the groom's or the bride's side.
There were two different requests last month from two different places. On Mr. Rajapaksa's suggestion, two different nekath (auspicious) times were found. He signed the wedding register with a time gap at his official residence at Wijerama Mawatha.
---
SriLankan pilots clarify issue of media leaks
SriLankan Airlines pilots fear they are being accused of leaking to the Sunday Times a report on fatigue among pilots and crew members. The report appeared in these columns last week.
In a bid to dissociate themselves, Captain Ruwan Vithanage, President of the Airline Pilots Guild of Sri Lanka (ALPGSL), has written to SriLankan Chairman Ranjith Fernando.
The report in these columns quoted Civil Aviation Director H M C  Nimalasiri as warning that a considerable percentage of flight and cabin crew members of SriLankan Airlines seemed to be suffering silently from the cumulative effects of residual fatigue which influenced badly on their medical fitness in the long term. Mr Nimalasiri is also the Chief Executive Officer of the Airports Authority of Sri Lanka (AASL).
ALPGSL President Vithanage in his letter said, "We write with reference to the meeting held between the Company, NYRAS and all Union leaders, on the 10th of August 2018 at WTC where there was some media present to cover the same and an article regarding fatigue which was published by the Sunday Times, on the 12th of August 2018.
"We have been made to understand that there has been some speculation that the ALPGSL had organised or initiated the media attention on both occasions and wish to state the following for a better understanding on the stance of the ALPGSL on this matter.
"Whilst reserving our rights as a responsible and independent body representing the welfare of our members, to utilise or communicate with any and all segments of society, media and Government; we wish to place on record that such communications made, or communiqués issued, will be conducted after first and foremost taking into consideration the integrity, image and the best interest of our Airline.
"Therefore, the ALPGSL wishes to categorically state that there has not been any involvement by the ALPGSL EXCO in the above stated incidents of media attention to the Airline."
---
Prisons spokesperson's mouth locked up
The Prisons Department's official spokesperson has been told to "shut up" and not to speak to any media.
The gag order has come from none other than Justice Minister Thalatha Athukorale.
Spokesperson Thushara Upulwardeniya is now telling media personnel that he is debarred and not to get in touch with him.
Minister Athukorale has decreed that the media should either get in touch with her or those in her ministry.
It is not always that journalists are lucky in reaching Minister Athukorale. On occasions when she does answer her telephone, they are curtly told she could not speak. And the officials keep passing the buck.
The Minister, however, has confirmed that such an order has gone out to the Prisons spokesperson. So much for transparency!