Pride and celebration
By Yomal Yapa
View(s):
A good cross section of genteel Kandyan society had gathered at the Sri Lanka Foundation Institute, for the special occasion of the launch of a magisterial oeuvre dedicated to the last kingdom of Sri Lanka. From dowager "kumarihamys" to young scions of forgotten noble houses, the gathering resonated with a deeply palpable pride. A sincere and moving pride because the two-volume work evokes the glory of the Kandyan Period as few publications before have done; the fruit of long labour, the more than thousand page magnum opus pieces together as vivid a picture of Kandy as possible using, for the most part, rare and never before published historical material. It was a just and moving pride, also, because one of their own has finally come out with an exhaustive account of the kingdom, with the privilege of access to material never before explored.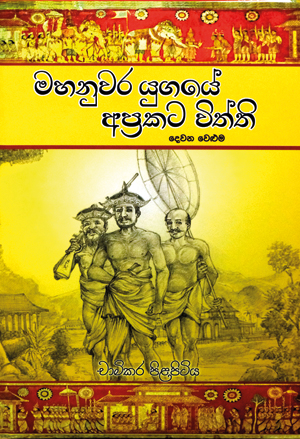 The book is titled Mahanuwara Yugaye Aprakata Witti and the author, Chamikara Pilapitiya, had dedicated more than a decade to research on the book, taking time off his career in tea. He is an old boy of Trinity College and a former ruggerite, an enthusiastic rider and driver in motor sports. Descending from an old Radala aristocratic family made this unique book possible, opening for him doors that would otherwise have been tightly barred. Many little or unknown sources thus discovered go to make the book an engrossing read, which, though built to resemble a reference work for the scholar (and indeed magnificently scholarly), can also be an immensely readable treat for the general reader.
The launch was attended by Speaker Karu Jayasuriya, the Ven. Niyangoda Vijithasiri Thera, Prof. K.D. Paranavitana, and Major General Mano Perera.
The Ven. Vijithasiri Thera spoke on the heritage of the Kandyan kingdom celebrated in the book while Prof. Paranavithana, the eminent historian and archivist, spoke on Sri Lankan historiography in general before branching out to this particular, sparkling example which he said comfortably filled a large and sorely-felt lacuna. Major General Mano Perera also had much to contribute as the book covers a great span of military history and firearms, one of Chamikara's pet hobbies.
A Neptune publication, Mahanuwara Yugaye Aprakata Witti comes in two handsome volumes, the first priced at Rs. 2500 and the second at Rs. 2800.