Power of Plants
View(s):

4Ever Skin Naturals, a well reputed brand not only in Sri Lanka, but also in a cluster of foreign countries, continues to earn accolades as a top brand in the beauty industry, bagging much coveted milestones identical to the industry itself.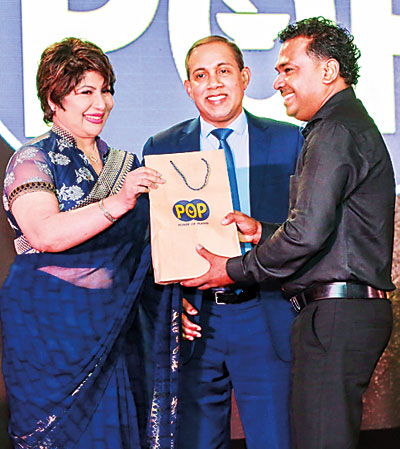 Founder of 4Ever, Chandani Bandara dreamt something big, not mere success of her business in natural products based herbalism but to contribute to the national economy, in the calibre of a proud local entrepreneur while championing something identical to her own country. Fulfilling the aspired goal of the founder, keeping fingers crossed for the domestic herbal products industry, 4Ever Skin Naturals Pvt. Ltd. has ventured into the international market, marking a leap forward in the whole journey of the organisation.
Blending the essence of traditional Ayurvedic knowledge with modern know-how, Chandani Bandara has been able to place a remarkable product among a competitive range that truly amuses consumer.
4Ever has broken new fields in the herbal products industry with brand identity, POP (Power of Plants) engendering its current portfolio.
The fresh products that come under POP are enriched with the spirit of herbal medicine; Pas Panguwa (Liquid), a well-tested treatment for fever, cough and pain, Pawatta Thal Sukiri Syrup to fight cough and Nelli Rasankinda drink.
The products successfully meet the highest standards of health assurances merging with the ancient Hela medical spirit that has showcased proven success.
The 4Ever Skin Naturals Ltd boasts its unprecedented products range replete with miracles of the glorious of Hela medical heritage, and the inventions will not only be introduced to the domestic market but also to the international market.