Portuguese music an insipiration for Madonna's latest album
View(s):

As pop icon Madonna is just days from turning 60 on 16th August, it has been revealed she is using Portuguese music as inspiration for her next album. The "queen of pop" settled in Lisbon since last summer with her Malawi born children. The song 'Beautiful Game' is likely to be the lead single to her 14th album as she has teased it on social media.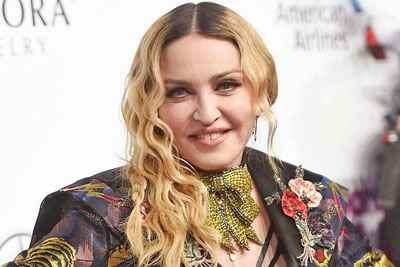 Demi Lovato has taken to social media to thank her fans and medical personal for support during her hospitalisation at the Cedars-Sinai Medical Centre in Los Angeles following a reported overdose. The singer has now been moved to a rehab centre where she is expected to remain for at least for 30 days.
Gary Barlow the leader of Take That has taken to social media to say he and his family are safe after he had to cut short his holiday to Bali after the Lombok earthquake. It's Barlow's 7th earthquake experience. e An unreleased song by Prince will appear on the soundtrack of the new Spike Lee film BlacKkKlansman.
The song 'Mary Don't You Weep' recorded in the 80's was secured by Lee from the late singer's estate. The song will be played over the film end credits. Spike Lee's new film is based on the story of detective Ron Stallworth who infiltrated the Klu Klux Klan in the 70's.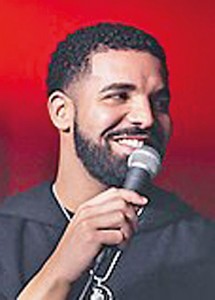 Culture Club one of the most colourful and influential pop bands of the 1980 is making a comeback with a new album. But this time the quartet will be known as Boy George & Culture Club and will release an album called 'Life' after 19 years. They have sold over 150 million albums the world over ever since 'Do You Really Want Hurt Me' topped the charts in 1982. Currently they are promoting a song a reggae pop song only in audio format titled 'Let Somebody Love You'. A short tour has also been planned in the between 9th and 23rd November.
Rap star Drake is raking in millions for his home city Toronto in Canada. His name has brought in over $440 million to the local economy. He is reported to be worth 5% of the city's tourism economy. Meanwhile his song 'In My Feelings' is still controlling the UK singles chart as it enjoys a third week at the No:1 position. 'In My Feelings' had a combine plays of 83,000 in the week leading up to its current position on the chart. Meanwhile the official video to the song was only released 27th July
DJ Khaled debuted on the UK singles chart at No: 4 with 'No Brainer' featuring Justin Bieber and the rappers Quavo and Chance The Rapper. Released on 27th July the pop rap track came out on top as the most trending song. It is the first release from Khaled's next album 'Father Of Asahd'. Also it is second time Bieber, Quavo and Chance have collaborated with the DJ/producer. 'No Brainer' is Khaled's third UK top 10 hit song.
TW LW
1 1 In My Feelings – Drake
2 2 Shotgun – George Ezra
3 6 Rise – Jonas Blue ft: Jack & jack
4 – No Brainer – DJ Khalid ft: Justin Bieber/ Quavo/Chance The Rapper
5 4 Youngblood – 5 Seconds of Summer
6 5 Jackie Chan – Tiesto & Dzeko ft: Preme & Post Malone
7 6 If You're Over Me – Years & Years
8 9 Girls Like You – Maroon 5 ft: Cardi B
9 8 I Like It – Cardi B ft: Bad Bunny & J Balvin
10 10 God Is A Woman – Ariana Grande