Music festival chic:The do's and don'ts of dressing up for the outdoors
View(s):

Scheduled to get underway on August 18 at the Havelock Sports Club grounds, Cinnamon Life's Colombo Music Festival will feature four of the world's most renowned and celebrated reggae-fusion and dancehall legends – Shaggy, Diana King, Maxi Priest and Big Mountain. With the excitement building up among reggae and dancehall lovers eager to attend the event, organizers have put together the following suggestions and styling tips that will help attendees feel comfortable throughout the 9-hour festival.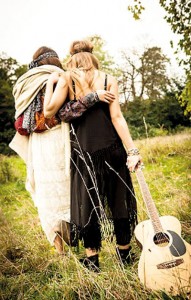 Dress code do's
Dress for comfort: Make sure you're clad in something comfy – you don't want to opt for itchy material or an overly tight pair of jeans that will make you feel restrained.
 Dress expecting rain and sun: It's a 9-hour outdoor music festival in a tropical island – so do make sure that you're dressed to withstand generous doses of sunshine and the occasional bout of rain.
 Dress light: Light and breezy fabrics are the ultimate outdoor festival go-to – they are sure to keep you fresh and comfortable for longer hours.
 Go easy on your feet: Opt for open or comfortable footwear such as sneakers, loafers, flats and sandals – they will help you to stay on your feet longer without any hassle.
Dress code don'ts
 Valuable jewellery: Avoid wearing valuable pieces of jewellery which could easily be misplaced.
 Heels: High heels aren't your best footwear option for an outdoor music festival – they'll hinder your movements.
 All white outfits: Try not to wear an all-white outfit – after a day of partying your outfit might get stained and dirty.
 Wear too much make-up: Avoid wearing too much make-up – opt for soft nude looks or no make-up at all (just a generous dose of sunscreen) that way you won't have to do touch-ups, you'll avoid unflattering splotches of dripping eyeliner and mascara. With a simple look and minimal make-up, you'll be able to stay looking fresh throughout the event.
 Floor-length maxi dresses: Floor length dresses are difficult to pull off at an outdoor music festival – you don't want to worry about being trampled on or getting your hemlines dirty.
Festival must-haves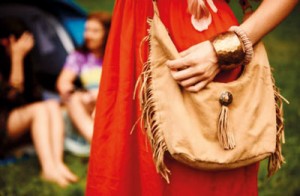 A hat: Not only is it a versatile and stylish accessory, it is also ideal to shield you from the afternoon sun.
 Wet wipes: Remember to be keep plenty of tissues, wet wipes as well as a bottle of sanitizer with you always.
 A shawl or scarf: Whether it's to shield you from the sun and rain or simply to sport as a fashion statement, a trendy shawl or scarf will always come in handy at outdoor events of this nature.
 Lots of change: Do fill your pockets with some change to make sure that you can buy treats and refreshments without any hassle.
 Shades: A trusty pair of shades will help you keep the glare and scorch of the afternoon sun away from your eyes.
 A light and small bag/carrier: A nifty little bag or carrier will help you keep all your essentials in order while you're out and about. Leave your everyday handbags and bulkier carriers at home – a chic little satchel or pouch will be ideal.
Tips: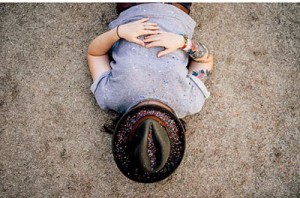 With a Caribbean theme, you'll be able to put together a stylish reggae inspired outfit, mixing and matching different textures, patterns and prints. Here are a few looks that will fit right in at the festival:
 Crochet tops, dresses and blouses
 Chequered patterns
 Floral prints
 Denim
 A splash of pastel
 Polka dots
 Batik outfits and/or accessories
 Glitter, stickers and face paint
 Bohemian inspired headbands and dresses that are hippie-chic
 Bracelets and bangles
To purchase tickets visit  www.cinnamonboxoffice.com