Fleeting moments
Flash Fiction
View(s):
This little story is touching in its simplicity, speaking about the love of a little child and her father in a rule filled world.
Please send in your works of Flash Fiction to Madhubashini Dissanayake-Ratnayake, C/o The Sunday Times, No. 8, Hunupitiya Cross Road, Colombo 2.
N.B. Work sent to this page may be edited.
It's 7.25 am the first school bell of the day resonates in the crisp morning air. A man runs to the school-gate with a little girl, clad in white, on his shoulders.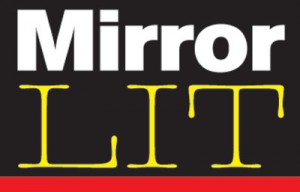 She laughs with joy as she bounces up and down on her dada's shoulders. His back is a little hunched. He has one hand tightly holding his little girl above his head and the other carrying a heavy suitcase, and the little girls pink school bag which she loves so much.
He comes to a halt in front of the school-gate. He puts his suitcase down but not the school bag, afraid that he will get it dirty. He carefully lifts the little girl off his shoulders and gently places her on the ground.
He hastily straightens her frock and straightens her ribbon.
"Is your lunch-box in your bag?"
"Yes, dada"
"Your bottle? All your books? Are they there? "
"Yes dada"
"Do you want me to drop you off in class?"
"Yes dada" She rushes to his side and wraps her meaty toddler hand around his index finger. He smiles as she tries to keep up with his long strides.
They only get to walk a few steps together.
"I'll take it from here".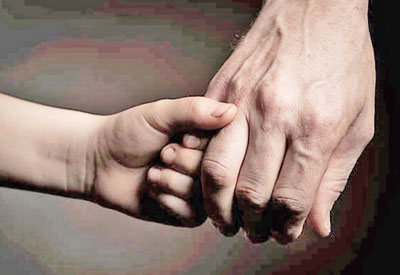 The 'Security-guard' lady is blocking their way. He looks at his daughter. His smile disappears. He lets go of her hand. She prances up to the woman, a familiar face. They turn their back to him and they go. He didn't even get to say 'Good-bye'. He watches them go for a few seconds.
He checks his watch. It's 7.30am. He has enough time. He looks around to see if anyone's watching. No one. He picks up his suitcase and follows the lady with his daughter, now carefully climbing some stairs, very quietly.
Piyumi Wattuhewa