Elvis Week: Commemorates the 41st death anniversary of the King
View(s):

Graceland has declared August 9 to 18 as 'Elvis Week' when thousands of Elvis fans gathered at Graceland to commemorate the 41st death anniversary of the King.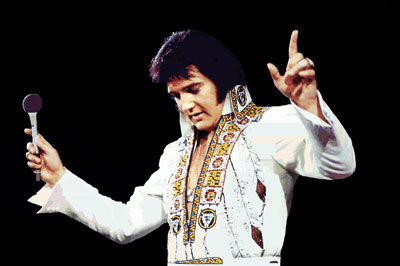 In addition to various concerts, this year's special guest speakers happen to be Rex Mansfield and his wife Elizabeth. Rex was included to the US Army on the same day as Elvis in March 1958. Both of them went through basic training in Texas. They travelled to Germany and became close friends. Elizabeth was hired in 1958 to answer Elvis' fan mail which usually exceeded fifteen thousand letters a week.
An additional feature during the "Elvis Week" is the displaying of national flags of those countries where there are Elvis fan clubs. In this regard the local Elvis Fan Club should be credited for promoting Sri Lanka among other nations, in a positive way, which may also indirectly help our tourist industry, as well.
While other Elvis Presley Fan Clubs around the world commemorate Elvis' death anniversary in their own way, as usual, the Sri Lankan Elvis Fan Club will be having a one hour radio programme over S.L.B.C. on August 16th. For details, call Jayaratne Perera on 2795997.