A designful week
By Oshani Alwis
Arcade Independence Square comes alive with Moratuwa University's innovative venture
View(s):
It was a weeklong celebration of design and creativity at Arcade Independence Square when 'Sri Lanka Design Week' unfolded with talks, workshops, live studio activity spaces, a design exhibition and a design forum including the Design Research Conference 2018.The exhibition launched on August 7 ends today.
'Sri Lanka Design Week' aimed at identifying the broader role of design in society, cultivating designs and ideas into tangible solutions, taking a bold new design direction and appreciation of outstanding design contributions.
Design Code, an initiative of the Department of Integrated Design, Faculty of Architecture, University of Moratuwa, sought to promote innovative designs of young creators who were hosting this year's 'Sri Lanka Design Week 2018', aptly themed "Design in Sri Lanka."
Delivering the keynote address 'Design a Nation: Who Cares!', Prasoon Kumar, graduate in Urban and Environmental Planning, Co-founder of BillionBricks Organization that innovated shelters for the homeless and a TEDx speaker, focused on the impacts on designs created for everyone that yet end up with few users. "Designers today are user-centric and design with empathy and the products are so user-focused that we are addicted to them and forget the externalities," Prasoon pointed out.
The concept of ethical designing is getting popular in the world, focusing more on social and environmental impacts, he said. "Design for everyone truly means the purpose of it and creating people-centric designs rather than user-centric ones. In the process, questioning is the way for change. If you truly want to design a nation, start by questioning," Prasoon noted.
The talk was followed by the Sri Lankan Design Awards in partnership with Cargills Ceylon PLC, showcasing the best design talents, products and innovations of the undergraduates of the University of Moratuwa. (See box above for winners)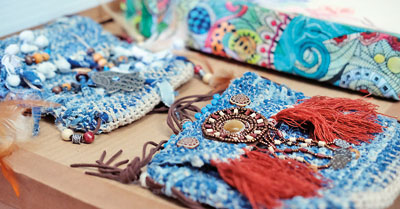 The chief guest at the inaugural ceremony was Prof. Kapila Perera, Vice Chancellor, University of Moratuwa. Deputy Vice Chancellor, Prof. P.K.S. Mahanama, Prof. Lalith De Silva of the Faculty of Architecture and Head of the Department, Department of Integrated Design Sithumini Ratnamalala were also present. The keynote speaker of the Design Research Conference was Prof. Praveen Nahar. Chandaramani Thenuwara, designer and advocator in textile designing and James Balmond, Creative Director at Balmond Studio also attended the launch.
The exhibition was held in collaboration with Leo Burnett Sri Lanka, Balmond Studio, Lanka Association of Designers and Design Development Corporation, Cargills Ceylon Plc and Hirdramani Group of Companies and other corporates.
| | |
| --- | --- |
| Grand fashion show today | |
| 'Sri Lanka Design Week 2018' ends today with a grand fashion show curated by Ajai Vir Singh, Founder of Colombo Fashion Week, featuring the creations of the students of the Department of Integrated Design. The fashion show will start at 6.30 p.m at Arcade Independence Square, Colombo and is open to all. | |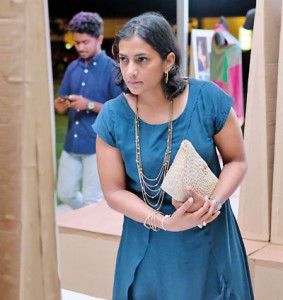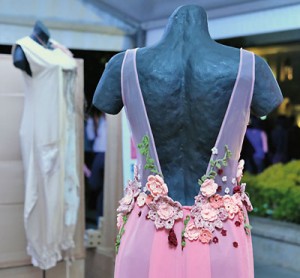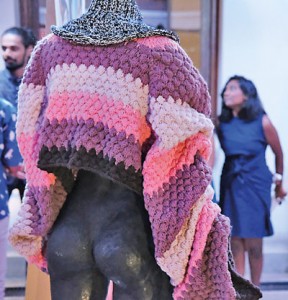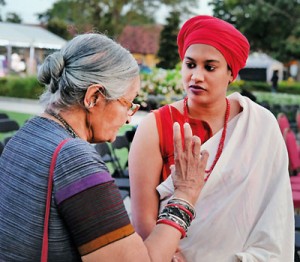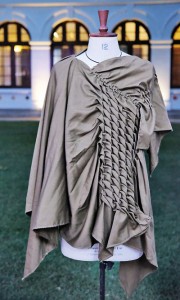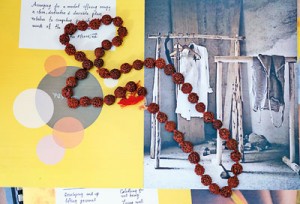 The winners
The Young Sri Lankan Designer Award, Product Design category was won by Dinuka Amarakoon for designing a solution for grocery bags that are financially feasible, eco-friendly and bio-degradable.Hasini De Silva won the award for Fashion and Lifestyle Design Category, for designing protective and functional clothing for the vegetable farmer in the dry zone.Ravindu Subasinghe won the Young Sri Lankan Designer of the Year 2018 award and also the Media and Communication Design Category award, for his poster on cutting down food waste and presenting solutions.

The Most Popular Design award was won by Ruwini Dharmasena.

The Culture Code Best Student Award and Best Product Award were won by Harindu Gunawardena and Sanjani Wijekoon of the Department of Integrated Design. The Artisan Awards were presented to handloom manufacturers and traditional craftsmen who contributed their creations to the Culture Code.