Speak now, or forever hold your peace
View(s):

My dear Karu,
I am writing to you because you seem to be in the news these days for a variety of reasons, getting involved in the proposed pay hikes for parliamentarians and the opposition's request for a new Leader of the Opposition. I don't agree with some of your decisions and I thought I should tell you why.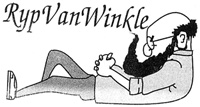 Members of Parliament wanted an increase in their salaries only after the salaries of judges were raised. Now, Karu, it has been a long-standing tradition that the salaries of parliamentarians are raised whenever the salaries of judges are increased. Yet, you said you couldn't decide on that matter.
Members of Parliament got together and elected you as their Speaker for you to safeguard their rights. Yet, here you are, saying that their salary is not a matter for you to decide. You passed the buck back to the parliamentarians and their party leaders. I think you are being very unfair and inconsiderate.
The salaries of these chaps were last increased several years ago, they say. Can you imagine how difficult it must be for them to live on that salary now, with rampant inflation and all the taxes that they themselves voted for? They must be living just below the poverty line, like their fellow citizens.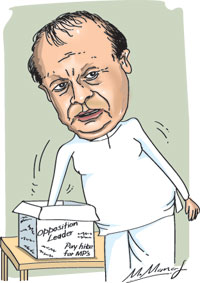 Maithri has gone around saying that he won't allow salaries of MPs to be increased by even five cents. That is easy for him to say because, given the position that he is in, he doesn't have to worry about paying bills or making ends meet. Everything is taken care of for him because he is the boss.
What he has got is an all-expenses paid holiday at President's House till 2020, although I am not sure that he realises it. I say it is a holiday because, judging by the state the country is in, it doesn't look as if he is doing any work, except going around bad-mouthing Blues, Greens, Reds and everyone else!
The only other person to oppose a pay hike for MPs is Mangala and that is only because he has to find the money for it. Even Mahinda maama's boys and girls, for all their differences of opinion with the Greens and the other Blues, have said nothing against a pay hike. That is how patriotic they are!
Karu, you must realise that these days every Tom, Dick and Harry is going on strike, asking for higher salaries. Railway workers are on strike and so are doctors. So, just imagine what would happen if all our MPs go on strike too – what will we do without our political circus and its clowns to cheer us up?
Now, as if that is not bad enough, just this week you also refused a request by the 'pohottuwa' chaps to appoint Dinesh, the Boralugoda cub as the Leader of Opposition, replacing Sampanthan seeya. Karu, that too is quite unfair, because they say that they have the most number of opposition MPs.
Of course, I understand the reasons you gave for your refusal. You say that although these chaps are with the 'pohottuwa' now, they were elected on the ticket of the 'bulath kolay' party- and that party is part and parcel of the government. Why, the head of that party, Maithri, is the Head of Government!
We have broken with tradition before, Karu, when we gave the world its first woman Prime Minister. So, why can't we do something similar again and become the first country where the Head of Government and the Leader of the Opposition are from the same party? Wouldn't that be marvellous?
Also, Karu, why can't you spare a thought for poor Dinesh? Long years ago, he was classmates at Royal with the Green Man and the Crown Prince. The Crown Prince was Leader of the Opposition for five years. The Green Man broke all records and was Leader of the Opposition for 18 years.
Can't you understand Dinesh's frustration, Karu? He is not so young anymore and he won't become anything more than a minister in charge of our water supplies in any future government. His crowning glory would be to become Leader of the Opposition and yet, here you are, depriving him of that.
What's more, doesn't Sampanthan seeya deserve a break? He took up that post hoping to get a new Constitution through Parliament. There is no chance of that happening soon. Besides, he is 85 now and only Thilanga will be holding a responsible post – heading Sri Lanka cricket – even at that age!
Think about all this, will you, Karu? After all, you have done a decent job as Speaker so far in very challenging circumstances, at a time when it is difficult to distinguish who is running the country – or whether someone is running it at all – so you shouldn't be blotting your copybook now!
Yours truly,
Punchi Putha
PS – You are one of the few gentlemen remaining in politics these days. Yet, a couple of mistakes – such as joining Mahinda maama briefly and then challenging the Green Man for the party leadership – cost you dearly. Come 2020, will the campaign posters say, 'avoth Karu, paayayi hiru' once again?