Home » Magazine » TV Times
TV Times
The Old Boys' Association of St. Sebastian's College, Moratuwa will hold Its Annual GeneralMeeting (AGM) followed by the much glamorous fellowship evening with popular band 'Fingers' on Saturday 21st of July 2018. A Holy Mass will be celebrated for the spiritual /temporal welfare of the members and for the repose of the souls of the [...]
Cinnamon Life unveils the Colombo Music Festival 2018, to bring to life the biggest music festival ever tohit the island. Besure to bepresent at theHavelockSports Club Groundson August 18th to witness the most spectacular night of entertainment Sri Lanka has ever seen. With its Caribbean Night theme, featuring the legends of reggae-fusion and dancehall with [...]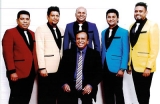 'Family Nite and Sing –along Annesley Malawana' will come alive at the Royal Garden Ballroom of the Berjaya Hotel, Mount Lavinia from 7.30pm onwards. This mega musical event will come after a lapse of four years, in Mount Lavinia for the benefit of musical loving families who passionately love evergreen Sinhala and English songs of [...]

French DJ Joachim Labrande from Paris, who was invited especially for '2018 Fete de la Musique' at Le Garage, rocks the Garage at Amaya Hills Kandy recently. '2018 Fete de la Musique', French Spring Festival organized jointly by the Embassy of France in Sri Lanka, and the Alliance Française de Kotte in Colombo held their [...]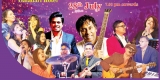 'Doctors' Concert' featuring artistic men and women docs attached to the Sri Lanka Medical Association (SLMA) will showcase their talent on 28th of July, from 7.00 pm onwards at the Grand Ballroom of Galadarai Hotel, Colombo. It is a common belief and a much bandied general impression that medical doctors are a very serious set [...]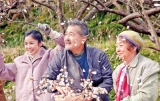 Japanese film festival 2018, featuring four Japanese films representing the genres of drama, horror, comedy and sci-fi will be screened from on July 21 and 22 at the National Film Corporation theatre, Colombo. Organised by the Embassy of Japan, the Japan Foundation in collaboration with the National Youth Council, the National Film Corporation and Ship [...]
Playwright Rajitha Dissanayake's latest play "Adara Wasthuwa" (Love Object) will go on the board at 3.30 pm and 6.45 pm on July 15 at the Rukmani Devi Memorial Theatre in Negombo. This political play seeks to question the relationships we develop and how they are challenged with the social and political changes in our surrounding. [...]

A new play 'Puluwannam Allaganna' directed Akila Sapumal will go on the boards at 6 pm on July 24 at the Bandaranaike auditorium of Sri Jayawardenapura University.

Two performances of "Lawrencege Manamalee" (Lawrence's Bride) a popular play by Sujeewa Priyal Yaddehige will be staged at 3.30 pm and 7 pm on July 21 at Lionel Wendt Colombo. Written by Hemantha Prasad, the play stars a talented cast including Duleeka Marapana, Sampath Jayaweera, Maali Jayaweerage, Sujeewa Priyal Yaddehige and Hemantha Prasad himself. The [...]

'Hadannama Behe' Ajith Mendis' latest play starring Roshan Pilapitiya, Saman Hemarathna, Mahinda Pathirage, Niroshan Wijesinghe, Mihiri Priyangani, Kumari Senaratne and Samantha Paranaliyanage will be staged at 3.30 and 6.45 on July 21 at the New Townhall Colombo. The play is produced and organised by Jude Srimal.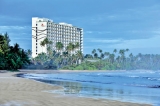 Marriott's core value of 'putting people first' influences everything the staff does at the resort — from the way they treat guests to the way they care for associates. Though the Weligama Bay Marriott Resort and Spa has only been opened for one year, it has built a reputation in the country as a workplace that welcomes [...]

Sri Lanka's home grown tour operator, Viluxur Holidays, was recently bestowed with international accolades for their outstanding performance and sales achievements for 2017 to further strengthen their position in the Maldivian travel industry. A renowned brand in the Maldivian and Sri Lankan travel industries, Viluxur Holidays won recognition for their outstanding sales achievement in 2017 [...]