Sebs OBA and fellowship evening
View(s):

The Old Boys' Association of St. Sebastian's College, Moratuwa will hold Its Annual GeneralMeeting (AGM) followed by the much glamorous fellowship evening with popular band 'Fingers' on Saturday 21st of July 2018.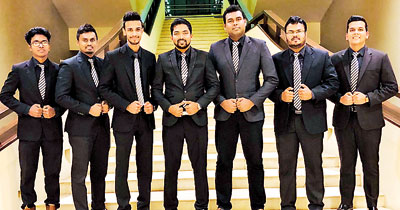 A Holy Mass will be celebrated for the spiritual /temporal welfare of the members and for the repose of the souls of the departed members at 4.30pm at the College Chapel. All OBA members are requested to attend this Mass which will be followed by refreshments. The AGM followed by a grand get-together will be held at Randiya Hotel Moratuwa, commencing 7.30pm.
The band 'Fingers', comprises of old Sebs will be the main attraction, to keep Sebs on their feet throughout the evening.
For more details, contact Omar Amarasekera- 0766918485, Uresh Sandanayake -0773878068, Shashika Pieris-0761846468 and 'Domingos' Moratuwa -0112645858/0773669221.