Community Tourism Training by SLEF
View(s):

Sri Lanka Ecotourism Foundation (SLEF), the pioneer National Ecotourism Society in Sri Lanka announced recently that they have successfully completed of the Community Tourism Training Project (CTTP) on production of small scale wind-powered turbines and wind –solar power hybrid systems to generate electricity.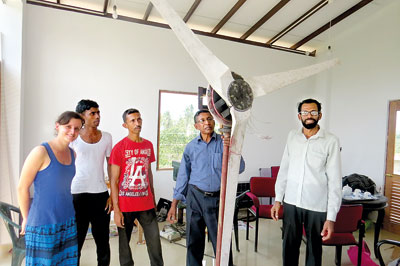 The above programme was conducted by the Sri Lanka Ecotourism Foundation (SLEF) at its Renewable Energy Division Training Center at Kahapola, Madapatha from 10th March, 2018 to 1st April, 2018. SLEF is committed to mitigate the impacts of climate change, strain on the environment, environmental degradation and to increase of the energy efficiency and clean technologies in Sri Lanka by introducing and promoting renewable energy sources and related programmes.
One of the main objectives of this programme is to encourage the community activists living in the tourism generating areas to produce small-scale wind and solar powered systems to be used in the small-scale hotels, ecolodges, restaurants, camping sites etc. SLEF is also of the view that these sorts of projects will generate alternative incomes for the community apart from environmental and biodiversity conservation, particularly in the protected areas.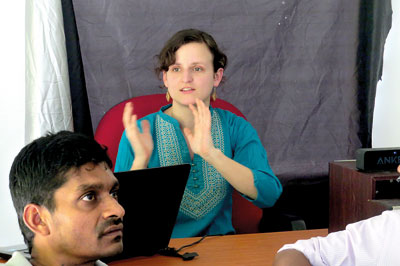 The practical modules of the training programme included Production of Small Scale Wind Turbines, Installation of solar panels and related equipment for power generation and for home use/SME Tourism sector (off-grid and on grid net metering systems), Water pumping by incorporating solar and wind power through hybrid technology systems mainly for agricultural purposes, organic farming, agro-tourism projects etc.
The wind turbine project has been initiated by the Sri Lanka Ecotourism Foundation (SLEF) and The Solar Sri Lanka, an affiliated organisation of SLEF and in association with EOL ECOLE of France and the Hettigoda Energy Technologies, which provided the technical support.
At the conclusion of the programme, all Participants were awarded with an internationally recognised Certificate.
The next programme will commence by June, 2018. Registration is now open. SLEF has added new modules for the training programme on manufacturing and installation of Small-scale Bio Gas Systems to solve the solid waste management issues confronted by the SME Tourism Properties, For more information , log onto www.ecotourismsrilanka.net