The man who wears the yellow-dyed robe…
View(s):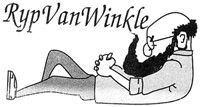 Gnanasara hamuduruwaney,
I thought I must write to you because many people are talking about you these days, after you were found guilty by a court and sent to jail last week. I don't know whether you believe that any publicity is good publicity, but whatever you complain of, you certainly can't complain of a lack of publicity!
Previously we had heard of you when you appeared to be the number one patriot in the country, trying to 'save' the Sinhala race from other communities. We didn't hear from you when war was raging in the North and East. You emerged from the shadows only after the war ended almost ten years ago.
We first came to know you as the leader of a 'senawa' or army that claimed it was protecting Buddhism. If that was the case, you did so in a strange way because, despite Buddhism being a non-violent doctrine, you were openly advocating violence and inciting hatred against other communities.
Most people believe you were responsible for the violence at Aluthgama, Beruwela and Dharga Town four years ago because you addressed rallies in these towns before there was rioting there. What you said then was not exactly seth pirith! Still, you got away because you had friends in high places.
Recently, you were charged with criminally intimidating and harassing a woman who was attending a court case about the disappearance of her husband. Thereafter, the legal process took over; you had a trial and were found guilty. It is after you were sent to jail that all the hullabaloo began.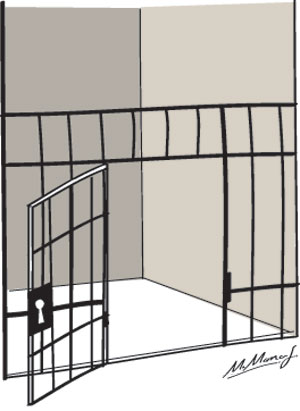 Some say you should not be sent to jail. Others want you to be granted a pardon. Then there are those who are complaining that you would have to disrobe and wear the 'jumper' in jail and that would not be in keeping with your status as a Buddhist monk. Protests have been organised against your detention.
Why, I even heard Ravi of bond fame lamenting that those who were responsible for that Ekneligoda chap's disappearance are still free while you are in prison. I never thought he will come to your defence, but it does make sense in a way, because birds of a feather flock together!
Honestly, hamuduruwaney, I don't know what the fuss is all about. I thought we are supposed to live in a society where everyone is treated equally before the law. Surely, you can't be treated 'more equally' and given special treatment just because you happen to be wearing a saffron robe?
A 'sangha sabhawa' has written to Thalatha, the minister in charge of justice, complaining about what you would be compelled to wear while you are in prison – and she stood firm saying the law was the same for everyone. If Wije was still in charge of Justice, it may have been quite a different story!
It was not very long ago that an Army Commander was stripped of his uniform and sent to jail on trumped up charges. Even you, hamuduruwaney, will agree that he did much more than you ever did to save this country from terrorism. However, no one appealed for him to wear his uniform in prison!
I suppose you could argue, hamuduruwaney, that some people in yellow robes were treated differently. Surely, you must have heard about Thalduwe Somarama hamuduruwo. He was the person accused of pulling the trigger that killed SWRD almost 60 years ago.
They did treat him differently at that time because, after SWRD was assassinated, the law was amended to allow the death penalty and Somarama hamuduruwo was hanged. So, when you talk of preferential treatment because you wear robes, you need to be a bit careful, hamuduruwaney.
Then, some people wanted you pardoned. I don't think we will be sending the correct message to the public if you are pardoned and released just a few days after you have been found guilty by the courts. It will make a mockery of the entire justice system, and make our country the laughing stock.
Then again, the power to pardon you rests with Maithri, and you might stand a chance there. These days, he doesn't care what is right and what is wrong, if he thinks anything improves his chances of running for the top job in two years, he will do it. So, who knows, you might even be pardoned!
The last I heard, you had been granted bail. I don't think anyone will object as long as the correct procedures are adopted – instead of relying on protests and threats to bend the law in your favour. Still, some may still say that with you, it is a case of 'naduth hamuduruwangey, baduth hamuduruwangey'!
Awasarai, hamuduruwaney,
Punchi Putha
PS – Just when we thought that even those wearing yellow robes would be dealt with equally, we have another one of them advising aspiring presidential candidate Gota to act like a Hitler. Since our leaders are supposed to follow the advice of those in yellow robes, is that where we are heading?