Row over housing project: Sajith again threatens to resign
View(s):

At last Tuesday's weekly cabinet meeting, Housing and Construction Minister Sajith Premadasa threatened to resign from both his portfolio and the post of Deputy Leader of the United National Party (UNP).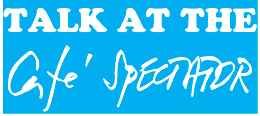 That is if he is not allowed to go ahead with a housing project to be located in a palm oil cultivation property in the Hambantota District. Protests over this move were raised by his colleague Agriculture Minister Mahinda Amaraweera who complained that neither he nor his Ministry had been consulted. Mr. Amaraweera argued that such ventures could not be undertaken on Mr Premadasa's own will.
The remarks were to spark a verbal duel between the two ministers. Mr Amaraweera charged that such ventures should not be launched for political reasons without consulting the relevant stakeholders.
Mr Premadasa lost his temper and declared that if he was not allowed to go ahead with the project, he would resign from his ministerial portfolio and even from the position of Deputy Leader of the UNP. This was not the issue. The issue was how he was acting on his own, pointed out Mr Amaraweera. His party leader and Prime Minister Ranil Wickremesinghe made many attempts to intervene but was not successful.
"Let us not talk here about it," declared President Maithripala Sirisena and the matter, at least for last week, ended there. The President is expected to meet the two ministers to resolve the dispute.
This is not the first time Minister Premadasa has threatened to resign. He made a similar threat at a weekly cabinet meeting on January 17 last year. This is how the matter was reported in these columns on January 22, 2017:
"Housing and Construction Minister Sajith Premadasa, deputy leader of the United National Party (UNP), raised many an eyebrow at last Tuesday's weekly ministerial meeting. He threatened to resign if a major grievance he faced was not rectified.
"His grievance – Parliament had allocated six billion rupees to his Ministry of Housing and Construction. However, the ministry had only received three billion rupees whilst two billion had been given to the Ministry of Rehabilitation, Resettlement and Prison Reforms (D.M. Swaminathan) and the remaining one billion to the Ministry of National Dialogue (Mano Ganeshan).
"According to a minister present at the meeting, Mr. Premadasa urged President Maithripala Sirisena, who chaired the meeting, to intervene. He wanted him to issue a directive that the monetary allocations be suspended until the matter was resolved. Mr. Sirisena did not approve of such a move.
President Sirisena, the minister said, made clear that they should await the return of Prime Minister Ranil Wickremesinghe to discuss the matter. (He was away in Davos for the World Economic Summit). He noted that it was only a few days away. Moreover, Finance Minister Ravi Karunanayake was also away. Both were attending the World Economic Forum in Davos in the Swiss Alps.
"Another minister added that Mr. Premadasa was 'quite agitated.' He complained that the taking away of the funds already approved by Parliament hampered development work of his ministry.
"A UNP minister asked why Mr. Premadasa raised issue when Premier Wickremesinghe was away. However, a source close to the Housing Minister said that the minister had previously made representations to Mr. Wickremesinghe as well as President Sirisena. It seems, up to now, to no avail."
---
Bald rag for freshers at Jaffna campus
Twenty five students of the Jaffna University, attached to their regional centre in Vavuniya had a rather harrowing experience when seniors put them through what they claimed was 'clean ragging.'They were marched in a row to a hair dressing saloon in Kurumankadu. The seniors told the barber to shave off their hair. Some of them found only one side of the hair remaining on their head.
The barbers at Kurumankadu were happy to take part in the bumper harvest of hair. However, they said it would cost Rs 500 for each student. The seniors appealed to the owner to do something since they cannot return to the campus otherwise and fellow seniors would come down hard on them.
There was a welcome discount. The owner only charged Rs 50 for each student and the group were marched back thereafter.
Another small group also met with the same fate after the seniors marched them to a saloon run by soldiers.
---
Shock over transfer of top FCID sleuths
Anti-corruption groups were in for a rude shock this week over the changes under way at the Financial Crimes Investigation Division (FCID).
Some top sleuths, trained abroad since the setting up of the FCID under the Yahapalanaya or Good Governance government have received transfer orders. They are being moved out.
Replacing them were new officers and men, most of whom are not conversant with the recent investigations or are not proficient in recording statements over complex investigations. The move comes at a time when the Government is setting up a separate High Court to try those accused of corruption and related charges.
---
First class coordinator de-classed
The co-ordinator as he calls himself was in for a rude shock.
He wanted a first class ticket to travel for what was claimed to be an official engagement.
The bureaucratic boss, a powerful one at that, turned the request down. He declared that people holding such positions were not entitled to first class travel.
If he was desperate, the man was advised, to make a request to the political boss. Knowing that it would be turned down, the man thought he would not push his luck too far!
---
Minister says no to PM's monitoring MPs
At least one Minister in the United National Front (albeit United National Party) government has declined a recommendation from Prime Minister Ranil Wickremesinghe to accommodate two MPs to serve as monitoring MPs in his Ministry.
The Minister has told the MPs so named that there was no provision in the Constitution for them to serve and draw perks including transport.
In a letter to Cabinet Ministers on May 25, Wickremesinghe urged that the MPs were being appointed to "co-ordinate development projects and programmes implemented" by the respective ministries.
Premier Wickremsinghe urged that "respective duties" are assigned to them, "required staff is provided" and "transport facilities are arranged."