Music documentaries to watch on Netflix
View(s):

Music documentaries on Netflix are particularly satisfying because they run the gamut from concert footage from established acts like Bob Marley, Biggie, Tupac, Justin Timberlake and Keith Richards, to more explorative films about unheralded musicians who have lived extraordinaire lives.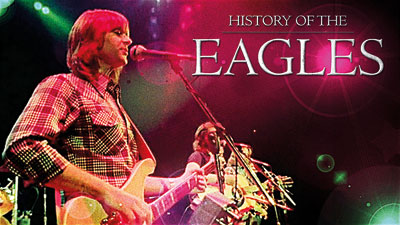 Whether you're looking to be transported to far-flung venues – to pretend you were lucky enough to nab a ticket to a once in a lifetime event – or simply a fan of quality storytelling, read on for the best music documentaries on Netflix.
Don't Stop Believin': Everyman's Journey
The year 2007 proved to be an important year for the band, Journey. Not only was their song, "Don't Stop Believin'" used in the final scene of The Sopranos, but they also set out to find a new lead singer to replace Steve Augeri. While scouring YouTube, Journey guitarist, Neal Schon, discovered an untapped, but powerful voice he thought could carry the power ballads. The only problem; Arnel Pineda was a world away in the Philippines and they had no idea if he spoke English. So began the unlikely story of Pineda's journey to join Journey.
I Called Him Morgan
Kasper Collin's poignant documentary shines a light on the life of jazz trumpeter, Lee Morgan – who earned his musical stripes from the likes of Dizzy Gillespie and Art Blakey – and was fatally shot by his common-law wife, Helen, inside of a Harlem nightclub in 1972. Bouncing from a timeline that details how Helen helped Morgan pull himself up by his bootstraps, to revealing audio interviews with her after she was incarcerated and then released, the film is somber, impactful and mysterious.
The History Of The Eagles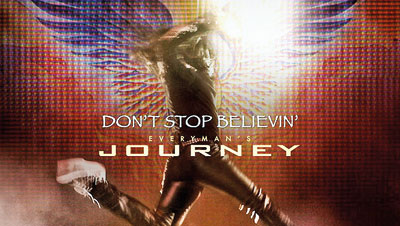 An authorized work about the legendary Southern California band, The History of the Eagles was first planned as an oral history of the band, set to be released in 2011 alongside the band's 40th anniversary. Instead, the work evolved and grew into two distinct parts, the first covering their early career and breakup, and the second covering their reunion and the resurgence in popularity that followed. While former Eagles guitarist Don Felder thought the film ignored too much of their shared history, focusing too much on frontmen Glenn Frey and Don Henley, Henley saw the film as an instruction manual on how bands of their size need leaders to function.
Janis: Little Girl Blue
Before her untimely death at just 27 years old, singer/songwriter, Janis Joplin, endeared herself to people all around the world thanks to vocal qualities wholly unique to her. Narrated by Chan Marshall (Cat Power), Janis: Little Girl Blue explores the life of the singer through interviews with her family, peers like the Grateful Dead's Bob Weir, and contemporary musicians who she had a profound impact on like Pink, Melissa Ethridge and Juliette Lewis.
Keep On Keepin' On
Despite being blind, Justin Kauflin became a certifiable piano prodigy. But in a cruel twist of fate, he was unable to share his gift because he was plagued by stage fright. Enter, Clark Terry, a seasoned musician whose many accolades included being Quincy Jones's first teacher, a mentor to Miles Davis, and the first African-American staff musician on The Tonight Show. In Keep On Keepin' On, the audience is treated to the unlikely bond which is forged between Kauflin and Terry as they prepare for an elite jazz competition – where they are forced to reconcile with the challenges bestowed upon them.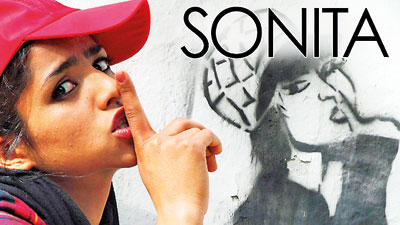 Miss Sharon Jones!
Directed by Barbara Kopple – whose debut documentary Harlan County, U.S.A. earned her an Academy Award in 1976 – she continued her excellent 40-year career with an examination of the life of soul singer extraordinaire, Sharon Jones.With the inciting incident involving a cancer diagnosis for Jones, the film focuses on the singer's perseverance and her unflinching desire to keep on doing what she loves.
Sonita
Sonita tells the story of Sonita Alizadeh, an Afghan teen, who began using rap as a vehicle to protest forced marriages – which was ignited by the murder of a 27-year-old who was publicly beaten and killed in the streets of Kabul in 2015 for refusing the nuptials thrust upon her.
What Happened, Miss Simone?
Even a feature-length film can't quite encapsulate the legendary career of singer, Nina Simone, who is every bit as important as a crusader for Civil Rights and gender equality as she is a musical figure.
Filmmaker, Liz Garbus, took on the arduous task and does a noteworthy job at not only chronicling her life, but also giving her performances the room they need to breathe and exist on their own.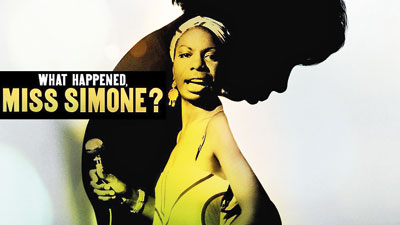 Alive Inside: A Story of Music & Memory
Most people – regardless of the genre one prefers – often speak of the "power" of music. In Alive Inside: A Story of Music & Memory, filmmaker Michael Rossato-Bennett chronicles the experiences of individuals around the country who have been seen their lives transformed, repaired and enriched through music's healing powers.