Story of Love, Loss, and Survival at Sea
'Adrift'
View(s):
'Adrift' Hollywood romantic drama based on a true story will be screened at MC Colombo and Empire Arcade from June 1.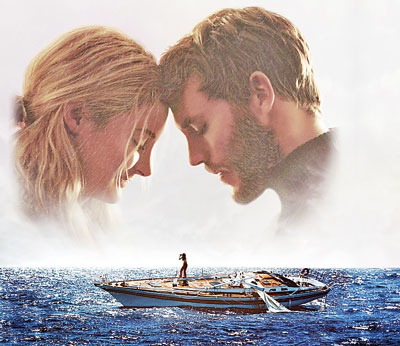 Directed by Baltasar Kormákur and written by David Branson Smith, Aaron Kandell and Jordan Kandell, the film stars Shailene Woodley and Sam Claflin in the lead. The film story written based on Red Sky in Mourning: A True Story of Love, Loss, and Survival at Sea by Tami Oldham Ashcraft follows the survival tale of a young couple's chance encounter leads them first to love, and then on the adventure of a lifetime as they face one of the most catastrophic hurricanes in recorded history.
As the two free spirits avid sailors set out on a journey across the ocean, Tami Oldham (Woodley) and Richard Sharp (Claflin) couldn't anticipate they would be sailing directly into one of the most catastrophic hurricanes in recorded history. In the aftermath of the storm, Tami awakens to find Richard badly injured and their boat in ruins.
With no hope for rescue, Tami must find the strength and determination to save herself and the only man she has ever loved. Adrift is the unforgettable story about the resilience of the human spirit and the transcendent power of love
and follows the true story of a couple who get stranded in the middle of the Pacific Ocean and must navigate to Hawaii with no communication or navigation tools.