ManKiwwa: An app that takes issues seriously
By Mahesh De Andrado
View(s):
Amongst all the ideas we've seen at hackathons we've been to, there has always been a platform for complaints and social services. Aimed at empowering citizens to report anything from illegal garbage dumping to roadside accidents to even robberies, these platforms often never see the light of day. So, how successful would an app like this be? That's what we're looking at with ManKiwwa.Developed by Kubeira IT Park, ManKiwwa's description is simple. It's an app to ask for help or report an incident to the local authorities. As soon as you launch the app,you are greeted with the loading screen of ManKiwwa along with a request to let ManKiwwa use your device's GPS and location. Once allowed, you are shown the Dashboard of ManKiwwa.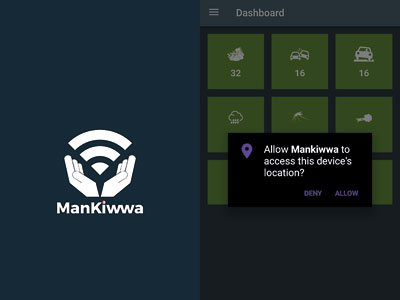 Raising awareness of ongoing issues
The homescreen of the app gives you a brief summary of how many reports have been submitted to the app. Categories for these reports range from Garbage piled, to Road Accidents, Broken Roads, Heavy Rain, Dengue and even Fallen Trees.
Reports for the past 24 hours are shown below the individual reports. A rectangular area of the bottom of the app gives you your location as well. If you take a closer look at the map, you will see that the map has a number of red dots. Each of these dots is a report filed to ManKiwwa.
Clicking on a dot gives you the ability to navigate to that location via Google Maps. An issue we found here was even though we can see what dots are in our immediate vicinity, there was no way to find out what exactly the dot represented. It's not exactly practical to drive all the way to that location without knowing what the issue is.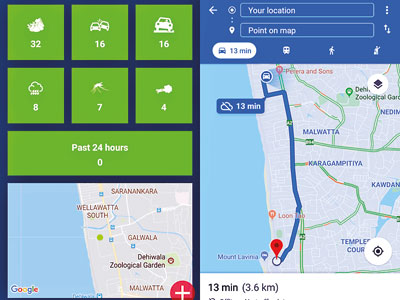 Reporting a problem with ManKiwwa
Reporting a problem is both detailed but also a tad lengthy. Pressing the red Plus button on the bottom right side of the screen will take you to a window where you can select the type of incident you wish to report. The first thing you notice is the sheer amount of incident types that can be recorded and submitted to ManKiwwa. There are a total of 30 categories that you can report incidents to.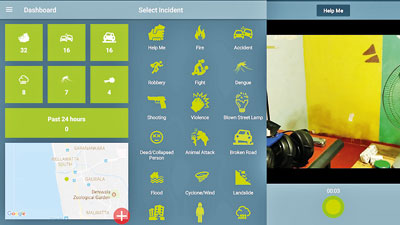 If you wish to submit a report, then all you have to do is click the appropriate category. From there, the app will use your device's camera to capture an image in the duration of 4 seconds. Once an image has been captured, you can submit it if you feel the image is clear enough or you can try to take another picture. Once you have captured a usable image, you can submit your report.
In addition, swiping from left to right on the app gives you a list of advanced options. One of these options is to see recent report submissions. Here, you can see a list of all reports submitted along with their respective images. You can also see the date and time at which the report was submitted to ManKiwwa, along with the current status of the submission.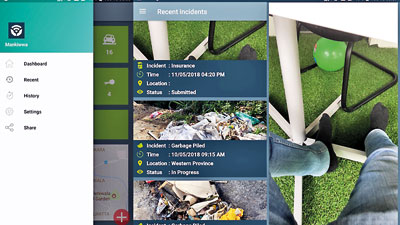 How viable in ManKiwwa?
Well, as an app to improve society, an app such as ManKiwwa can actually be quite useful. This is as long as the reports are being submitted to the correct departments so that the correct people can take the appropriate action. For example, if there is a garbage problem and the submission is just sent to a low-level employee in the area's municipal council, that won't be very useful. However, if the reports are seen by high-level authorities, then the platform actually becomes viable.
Another point that we noticed was that while reporting issues would work for situations such as garbage piling, broken water pipes, fallen trees and even Dengue sites, the same cannot be held true in the event of a robbery, accident or any other life-threatening situation. Your first course of action would actually be to help the person in need. You won't spend your time choosing an incident category and then submitting images to it.
There is also no indication of when a report would actually be dealt with. Just because you submit a report, it probably won't be attended to immediately. So the question is, how long will it actually take to process? This is especially important in life-or-death situations.
It's definitely a good idea
All in all, though ManKiwwa is indeed a step in the right direction when it comes to an initiative to help report issues and communicate them to local authorities. While it may not be the most suited approach for certain scenarios as mentioned above, with a few improvements, it certainly would have a beneficial social impact. Those who use the app can even encourage others to use it as well. You can download ManKiwwa for Android and iOS.
The author is senior tech writer for ReadMe a leading tech news provider. For more information log onto readme.lk