Let's hear it for the Boyz
By Tarini Pilapitiya
View(s):
With the boy band epidemic still spreading throughout the world – the emergence of One Direction and K-Pop sensation BTS, a niche audience in Colombo was in a frenzy as Yes FM presented 'Boyzlife' dropped on May 19 at Stein Studios, Ratmalana.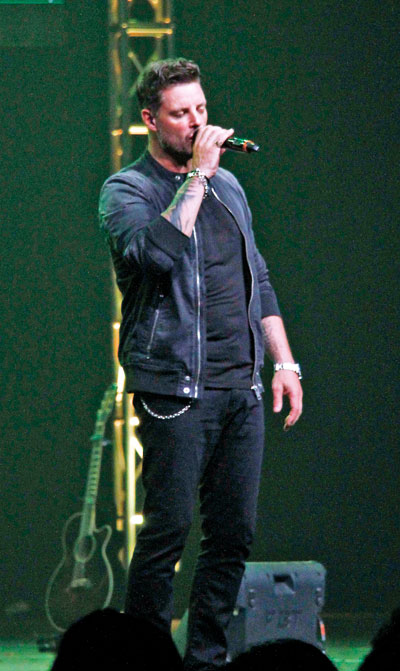 Who exactly is Boyzlife you may ask?A first time collaboration with Keith Duffy from Boyzone and Brian McFadden from Westlife, two major pop bands in the late 90's and early 2000's, these musical entities are touring together recreating some of their respective bands hit singles to the delight of their still loyal fans.
Teaming up under the trademark 'Boyzlife', the matured singers initiated their show with a performance of Westlife's "When You're looking like that". Although this song would have made a tremendous number of young females at the time squeal with delight it seemed to go over the indifferent expressions of their much older audience.
However, the crowd seemed to loosen up a little during Boyzone's 1996 classic "Picture of You" getting into Ketih and Brian's performance. From then on the evening was on a roll as the duos spirited behaviour had them poking fun at guests with their cheeky unbridled Irish humour and powerful performances.
During the course of the concert, Keith preceded to jump down into the audience from the low stage, walking among the front aisles and he and Brian immersed themselves with the crowd.
They also joked about the irony of two very adult men on a 'boyband' like concert serenading people of their generation with songs throughout the span of their career.
After a moving selection of powerful ballads, Keith broke the spell the audience was under with a chuckle at one perplexed looking young lady in the audience who seemed to be accompanying her father that evening. Giving a voice to her unheard thoughts Keith shared that the young girls bewildered face seemed to ask "Dad! Why are we here? What kind of One direction is this?" – evoking many chuckles from the young and the not so young.
Although the show started almost an hour after it's scheduled 8 pm, Keith and Brian ensured people got their moneys worth giving much pizzazz to their intimate show with lively jibes and audience interaction – light reminders to the otherwise stiff audience to loosen up.
As the night wore on dozens of phone screens lit the darkened hall as Keith and Brian launched into Boyzone's "Baby can I hold you tonight" and Westlife's cover of Barry Manilow's famous "Mandy".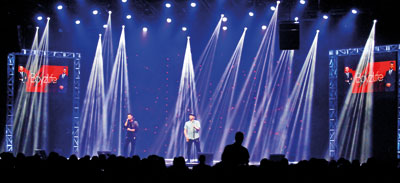 With many hearts swayed, Brain and Keith sat down on stools, downstage centre, for an intimate performance to the front row of the audience. Now holding the rapt attention of the public Keith dedicated Boyzone's version of the sentimental piece "Father and Son".
Making it an evening to remember these masters of sentimentality evoked a myriad of reactions from their diverse audience.
With a carefully selected repertoire of singles from two of Ireland's greatest pop bands the duo proved that age is just a number and that showmanship and memorable music still live on – as teen fans from the 90's and early 2000s emerged belting lyrics that shaped the foundation of music they grew up on.
Starting on August 15 Boyzone will kick off their 25th Anniversary tour their first location being Sri Lanka! so be sure to keep your eyes and ears open for any news of their concert.