India's one of accomplished dancers, Dr. Tina Tambe presents a Kathak recital
View(s):

An evening of Kathak dancing performance by renowned Indian dancer Dr Tina Tambe organised by Indian Cultural Centre, High Commission of India, Colombo will be held at 6.00 p.m. on May 28 at ICC, auditorium at Indian Cultural Centre, 16/2 Gregory's Road, Colombo 7.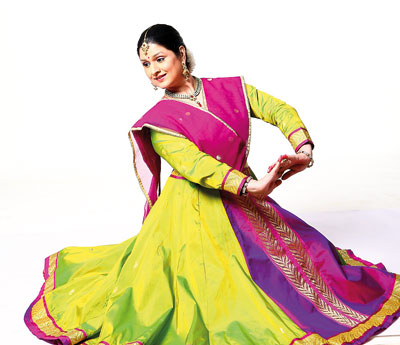 Kathak, a classical dance form originating from North India is one of the most popular dance form in Sri Lanka.
Dr Tina Tambe, Artistic Director, Ninad Centre of Performing Arts is one of the most accomplished kathak dancers from India and holds Nritya Alankarin Kathak from Akhil Bhartiya Gandharva Mahavidyalaya Mandal, Mumbai and a Masters degree from Devi Ahilya University .She has also been conferred with Ph.D in dance.
Tina started her initial training in kathak under Smt. Ranjana Thakur, who has helped her acquire a strong base in dance. Later she continued learning under Dr. Suchitra Harmalkar, and Pt. Ramlaljiof Raigadh Gharana. She took advanced training in kathak under the able guidance of eminent Guru Uma Dogra, who herself is a leading Kathak exponent of the Jaipur Gharana. Dr. Tina Tambe is the first recipient of Pt. Kartikram Kalanidhi Puraskar, 2016 by Kartik Kala Academy, Indore, she was also conferred Nalanda Nritya Nipun Award, Mumbai, 2009 and Shringarmaniin 2003. Dr. Tina is the Artistic Director of Ninad Centre for Performing Arts, in Mumbai where she teaches Kathak and trains the newer generation of dancers. Tina Tambeis a registered teacher and examiner with Akhil Bhartiya Gandharva Mahavidyalay Mandal, Mumbai. Entrance for the dance performance is free of charge.