Athula, Namal and Shashika tour Australia
View(s):

Three popular Sinhala singers Athula Adhikari, Namal Udugama and Shashika Nisansala will tour Australia from June 2 to 10 performing at musical concerts in Sydney, Brisbane and Melbourne.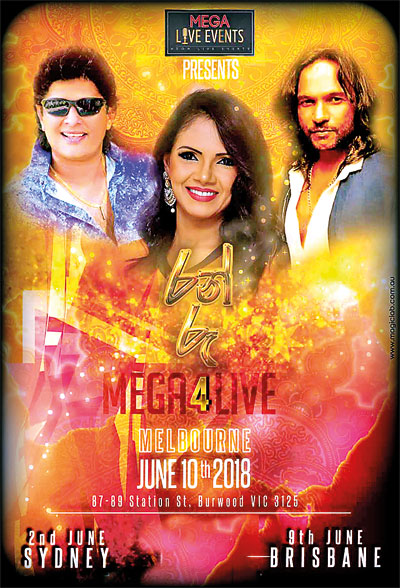 The trio will performed on June 2 in Sydney, on June 9 in Brisbane and on June 10 in Melbourne.
The series of shows will take a completely new face with its musical style and presentation. The show will be presented in 'Raw and Pure music' concept and dancing and digital displays which would distract and disturb the voice of the singers will be reduced. Going beyond the regular number of 30 songs, at this show there will consist of nearly 40 songs and there will be new versions of some of their old popular songs.
The musical backing for the show is by Indrajith Mirihana and it is organised by Malaka Yapa.