Robots and AI to replace people in another 50 years, industry experts affirm
By Raj Moorthy
View(s):
While technology is driving the world, making everyone's lives convenient day-by-day, robots and Artificial Intelligence (AI) are likely to replace people in Sri Lanka in the next 50 years.
Industry experts from the apparel, travel, property and innovation sectors asserted that technology has already taken away some of the work people have been doing. The future for Sri Lanka looks bright, to some however frightfully concerned, as people begin talking and communicating with computers and robots.
The Sunday Times Business Club (STBC) on Tuesday organised a panel discussion on
"Sri Lanka: Life in the future" at the Movenpick Hotel in Colombo. Experts from the apparel, travel, property and innovation sectors were present at the panel discussion. MAS Holdings Chief Growth Officer, Nathan Sivagananathan; Ants Global (Pvt) Ltd owner, Tilak Dissanayake; Vega Innovations Director, Beshan Kulapala and Balmond Studio Managing Director, John Balmond were the panellists.
During the discussion a member in the audience questioned whether robots and AI will make people redundant in another 50 years. Mr. Kulapala responded, saying that AI will take the knowledge from the people and apply it to robots. "If you are a writer or an artist, your job is secured for the next 50 years, the rest will be taken control by AI. Future is unpredictable but from what the world is becoming today with vast knowledge in technology, it's likely that robots will replace people in time to come. We will be talking to computers which is already happening now and that is where the world is heading; so is Sri Lanka," said Mr. Kulapala while Mr. Dissanayake added that to maintain the robots you need people.
The panellists expressed concerns and developments in their area of expertise in a technological point of view.
Innovation
Drones will be the delivery agencies in Sri Lanka in future, Mr. Dissanayake stressed while elaborating how people could make money using drones. Drones were initially developed for military purposes, large in structure and unmanned by a pilot, to transport weapons and other goods. The same device is today innovated in handy shapes and sizes. It's a remote sensing device that can be used for inspections in water pipelines, detecting points of disconnection of high tension current wires, spraying pesticides for agriculture and so on. There are fire-fighting drones, mine clearing drones, life-saving drones and many other. To transport medical kits in an emergency situation before an ambulance arrives to the location, drones are very useful, he added. Delivery of goods via air could be done using drones which will be a good business for companies that does delivery services.
Though drones are expensive, the International Civil Aviation Organisation has certain rules to fly the device from ground. There must be a visual line of sight where you can see the drone within 500 metres radius and within a maximum altitude of 300 metres.
Mr. Dissanayake also mentioned that innovation done by engineers are customer focused, they apply technology to solve customer's problems. Drones can do amazing things in terms of remote sensing. He urged the creation of a ministry in Sri Lanka for Product Design Engineering that will recognise and implement the vast knowledge of technology, he noted.
Apparel
Clothing that won't have the requirement to be washed will be the apparel in future. The biggest real estate on our body is clothing and understanding the consumer is the first step in apparel innovation, Mr. Sivagananathan stressed. He said, "We at MAS Holdings use AI to understand the behaviour of our consumers. Apparel industry has reached leaps and bounds from designing your customised clothing using a mobile application to 3D printing them in a short time," he added.
He explained that influence tells you what you should be wearing and not what famous actors and cricketers tell what looks good on you. Today in the apparel industry people are not sitting behind sewing machines. Muscle movement is measured using various technology devices when designing a clothing.
"We are looking at the future far beyond what we are looking at today. Apparel outlets are giving people the experience to try them wearing virtually. There is going to be a massive revolution in the apparel industry globally. Companies are using various technologies to keep people engaged. Heat maps are used to identify the variance of movement of both men and women in a clothing outlet to provide convenience," noted Mr. Sivagananathan.
Travel
Fully electric cars will be the future of Sri Lanka and it becomes a part of life, stated Mr. Kulapala elaborating that there won't be a requirement to stay in long queues at fuel or charging stations.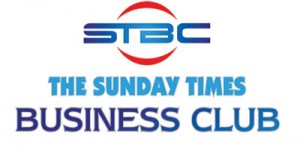 He said, "Companies must develop the expertise and knowledge in Sri Lanka that caters to any industry. Focusing on manufacturing alone is not the way forward."
On the VEGA super electric car being developed by Sri Lankan skills, he explained that it can accelerate up to 100 km per hour in less than three seconds. The car has the same speed and acceleration of all other super electric cars manufactured around the world. The body of the car is made of carbon fibre and it has two 900 horsepower motors.
On charging electric cars, he said there are 50 charging stations island-wide installed by them as of today. Charging takes only 20 minutes, added Mr. Kulapala.
He also noted, there is inefficiency in controlling the traffic congestion. A central traffic control system must come into place to monitor the movement of vehicles and adjust the traffic lights accordingly. The sea and other water bodies within the city are hardly used for commuting and if utilized there will be less traffic, pointed out Mr. Kulapala.
Property
Living in a 3D printed property or a property that has access to everything in one location will be the future in real estate in Sri Lanka, Mr. Balmond asserted.
He said, "There is a growing trend of people moving into vertical living as land prices are rising. Buildings are becoming taller as technology is booming."
Having access to everything around the place you live is becoming a novel concept; taking an escalator from home to office and access to malls and other facilities within the same compound.
Container living is also becoming a trend in certain cities globally, Mr. Balmond stated. Russia has built the first 3D printed house in Europe within 24 hours for US$10,000, he added. "We are not robots, we are humans. Ultimately we all want to live comfortably in our lives," he noted. Movenpick is the host hotel of the club with NDB being its sponsor.