European Summer of Grand-Slam Tennis
French-Open and Wimbledon
View(s):
The lineup of events to the famous European Clay Court (CC) event, the French-Open and the Grass Court (GC) event, Wimbledon, shows Europe's commitment to Tennis. It exhibits the unmistakable popularity of Tennis, to watch and to participate, in the continent.
Between the 1st week in April and the 2nd week in July, Europe would have worked out 40 CC and GC events. It will also have the highest number of WTA Premiers and ATP Masters squeezed into 4 months, and that will include 2 of the 4 Grand-Slam events, the French-Open and Wimbledon. Winning these 2 are now named the "Channel Slam". Any player wanting to be a 'who's who' in Tennis, Europe is the arena to perform in.
Madrid-Open
The Madrid-Open is now on and is directed by former Wimbledon winner Manolo Santana. There is also another big Tennis name involved in this event. That is Ice Hockey and Tennis player, sports management and event owner Ion Tiriac of Romania. Forbes magazine once named this 78-year-old genius a billionaire and the richest-sport's person.
The Madrid-Open gives out prize money close to US$ 7 million to each gender. For both WTA and ATP it is a compulsory event for Ranking.
Women
From among the Women, the equivalent to Federer of the Men, the absence of Serena Williams is felt very much. It is her brand of Tennis that people miss. Maria Sharapova is returning and is seen in respectable distances of the draws in which she has played.
Halep, Wozniacki, Muguruza, Pliskova are the top ranked Women and are performing well to hold their Rankings. More than their quality of Tennis, it is their consistency that is keeping them there. Women's Tennis has a long list of 2nd rung players which is creating a lot of interest. Elina Svitolina, Jelena Osterpenko, Caroline Garcia- an intriguing player, Sloane Stephens, Madison Keys, Daria Kasatskina, Naomi Osaka and Collins have, this year, at one point or other, surfaced with dominating Tennis. With consistency, they will reach the top soon.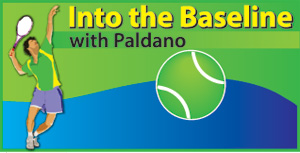 Men
Nadal is still holding out. It looks like he has his injury under control, although it must be said that, there is no such thing when playing high end professional Tennis. Djokovic, Nishikori, Del Potro and Federer are rationing their appearances to stay on the safe side. The ATP Ranking has some rules here as to what extent this manoeuvre is permitted. The ATP is not happy that Federer is skipping the entire CC season. Andy Murray has not appeared anywhere to play.
The new Men's names and the second tier elites are performing well to sustain the interest in Tennis. They are, at times, producing 'exciting' Tennis. This segment in the Men's is full of surprises. The young are interesting and their Tennis is vibrant, but then again, not consistent. This trend from the new names and 2nd tier players will be seen throughout this year too. Just to name a few, Grigor Dimitrov, Nick Kyrgios, Zverev, Hyeon Chung, Dominic Thiem, Jack Socks, Tsitsipas and Borna Coric are the names to watch.
Women's Doubles
The interest in Doubles is returning, but not as fast as it should. Most of the good players are over 25 and have found a slot in Doubles to extend their careers. It has become a pattern to see Asians in Doubles. At present, the top Women's Doubles player is 28-year-old, World No.1 Latisha Chan from Taipei. Her compatriot Hao-Ching Chan is Ranked 11. Apart from them, there are 3 Chinese in the Top 20. X.Yu, S. Peng and S. Hsieh. Indi's aSania Mirza is in the top 25.
Other Asian countries which feature players in the Top 100 of Doubles are Japan and India. Although the event does not get media exposure, spectator interest is growing. Especially, on the Women's side, the rallies are longer and matches are evenly matched. Women's Doubles serve as a route to mature for entry into the Singles ranking. Caroline Garcia who is in the Top 10, was a top ranked Doubles player prior to this.
Bryan brothers and
Men's Doubles
Talking about Doubles, one cannot ignore the Bryan brothers in recent Tennis history. The twins, with right hand-left hand combination, defy all stroke-making rules and traditional combinations, to outclass opponents. At 40 years of age, they have lasted well over 2 decades. They have a set of 'on court behaviour' not seen in any other combination. They run where others walk. Their positioning on court defies all known logic of the game. With a trademark of canny reactions and unexpected moves, they are still in the Top 10.
The Top ranked Doubles pair in the world now is Lucas Kubot and Marcela Melo. Among the Asian nations, India has the highest number of Doubles players, and they are all over 32 years of age. Leander Paes is still there at 44 years, and Ranked 50. Diverting to Doubles, he has extended his active competition life to over 25 years. Paes has been extremely successful in Mixed Doubles. He has won every Grand Slam Mixed Double title with various partners. Mahesh Bhupathi is the other Indian to have achieved this distinction.
- George Paldano,
Former int. player; Accredited Coach of German Federation; National coach  Sri Lanka and Brunei, Davis-Cup, Federation Cup captain/coach -
contact: 94 77 544 8880  geodano2015@gmail.com