Mahanama Sing- along
View(s):

A Grand Sing-along session featuring Annesley Malawana and Super Chimes, organised by the OBA of Mahanama College will come alive on 12th May 2018 at the 'Mihilaka Medura' of the BMICH starting at 7.00pm.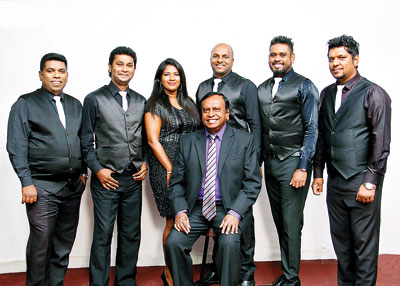 It will be an evening filled with fun and entertainment for the whole family when Annesley and his Band Super Chimes will dish out the best of the 60's and 70's music both English and Sinhala. The Sing along events by Annesley Malawana always draw a big crowd since he makes it a point to entertain them with a good mix of songs both English and Sinhala accompanied by his wit and humour.
The Super Chimes comprises Dilip Fernando on keyboards and vocals, Asha Fernando on Drums, Yasantha Pieris on bass and vocals, Sajan Poogolaarachchige on guitar and vocals, Nishantha on lead Guitar and vocals and Tharanga Sewwandi doing the front line singing.
The organisers of this event have made elaborate arrangements to give the audience the best of entertainment. Tickets are priced at Rs.2500/- per head. For more details call Ruwan on 0773674836.