Ideas for Amma's day
For those who are brainstorming for mother's day gift ideas read on for some inspiration on how to celebrate you mother in an extra special way
View(s):
With Mother's Day around the corner
Tarini Pilapitiya looks at possible gift and voucher options that mums will appreciate
A High Tea for Two – Pinkies up!
With countless places open to serving top notch high tea – from the whimsical Dottie's English Tea Room, to the elegant classic high at the Mt. Lavinia Hotel we have the ideal tête-à-tête for you and your mom. An annually celebrated experience, Mother's Day has become a gala brew at the T-Lounge by Dilmah.
This year comes as no exception as Dilmah is hosting a personal tea party for two all day!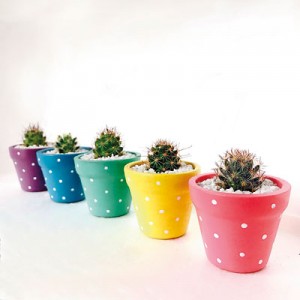 Available at all t-Lounges – Arcade Independence Square, Chatham Street, Negombo, the tea party will include a welcome drink, a high-tea platter of three savory and three sweet selections, Hot or Iced tea (for two) and a scrumptious take-away gift for your mum! Priced for two at Rs. 1,900 (net) this gastronomical experience must be pre-booked through their Facebook event page or hotline.
All three t-Lounge's open at 8.30am. The Arcade and Chatham Street outlets close at 11 pm whilst Negombo is open only until 9 pm.
For more information check out-facebook.com/ tLoungeByDilmah/
Take the Load off her Feet
Handing your mother a gift card from Spa Ceylon for a luxury wellness Ayurvedic spa treatment is another way of saying thank you.Guaranteed to give mothers a relaxing and indulgent experience with the finest products to purify, soothe, treat and hydrate .
Spa Ceylon also offers a myriad of holistic ayurvedic treatments all priced at Rs. 3000 and above.
Other possible places to purchase vouchers include Nail Anatomy or Nail Talks.
Indoor Plants and Customized Pots
We happily stumbled upon some interesting presents to deviate from the usual flower giving tradition at Bud – "Let Love Grow"
Make other mom's green with envy this mother's day by gifting your mom a potted plant from "Bud – Let Love Grow". The seeds of starting "Bud" were planted in 2015 by two creative interior designer "buddies" with a blooming passion for nature and innovation. Officially launching themselves on Instagram and Facebook in 2017 the two young entrepreneurs have grown their business into a lucrative affair.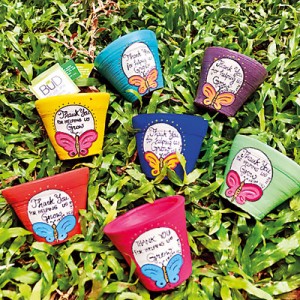 Offering a variety of plants namely Succulents, Cacti, Sanseveria, Aloe, Jade plant, ZZ Plant/ Lucky plant, Bamboo, Money plant and Larger indoor plants like Monstera deliciosa, Elephant ears, Calethea, Peace lily, Birds of Paradise etc. these two young ladies customize potted plants to make homes brighter. The plants are little to no trouble, some requiring water once a week and majority are able to sustain indoors.
Unlike an ordinary bouquet of flowers which will gradually wilt in time, the plants are able to live longer making them a great option for home or office decor for a space.
The pots are priced between
Rs. 400 (2.5" Diameter) to Rs. 3000 (6"Diamter) and are subject to changes depending on the level of customization to your pot and plant type.
For more information be sure to check them out at @bud.letlovegrow on instagram and @bud.letlovegrow on Facebook

Edible Gifts –
"It took motherhood to really make me appreciate my mother a lot more," laughs Nimasha Peiris the face behind "Munchies by Nims". This Mother's day home baker, Nimasha will be teaming up with Windya Wickramsuriya from the home décor venture "Wingaling" to give a "home touch to a commercial experience," Nimasha shares.
This mother's day Wingaling will capture personalized hand painted, customized quotes or artwork on canvases whilst Munchies by Nims will create an assortment of 6 cupcakes – from double chocolate, Chocolate and mint, Mocha, Coffee, Rainbow, Strawberry, red velvet, vanilla etc. for Rs. 1500 (Orders need to made before May 9)
For more information check out Wingaling and Munchies by Nims Instagram at instagram.com/by_wingaling/ and instagram.com/munchiesbynims/.
Another edible gift option would be from Brown Sugar. Home baker Diarra Wickremasinghe (19) of Brown Sugar started her business in 2017. Diarra (known as Brown Sugar Treats on Social Media) has changed festive celebrations with innovative edible gift ideas.
Her food style is inspired largely from her grandmother's recipes and street style food. Items on her Instagram feed are eyegasmic! Confections like her deconstructed mousse tart and Donut Bouquets have created much popularity for this innovative baker.
For this mother's day, Diarra has teamed up with her older sister Deshani Berhadt, a Melbourne based graphic designer/ photographer/ stylist/ interior designer known on Instagram as "Wild Hart."
Brown Sugar along with Wild Hart have created a "box of goodness". Priced at Rs. 4500, the box includes artisan elements – the wooden box itself handmade by the girls' father. The boho-rustic inspired box includes a coconut and lavender infused candle, Brown Sugar and Coconut body scrub, a choice of a Narang curd tart or Mocha Chocolate tart, a choice of White Chocolate and coconut meringue or Hazelnut meringue and a Linen robe designed by Deshani (Wild Hart).
If the price point of the Mother's day box is over budget for some, Brown Sugar offers a myriad of topped and cream filled Donut Bouquets priced at Rs. 1,100 and above.
Brown Sugar is accepting orders for the Mother's Day boxes until May 9 and Doughnut Bouquet orders must be made two days advance notice.
Follow them on
instagram.com/brown_sugar_treats/
A unique experience – Paint with a twist
More fun art than Fine art, Sips & Dips Mother's Day Special will be hosted on May 12 at the Sooriya Village by founder Chasity Williams.
"Sips & Dips Paint Nights is an event hosted once or twice a month," Chasity elaborates adding "it's a chilled space where people can come after work to paint, listen to live music, and have a glass of wine to unwind." With a seating arrangement of 30 the event is aimed at being an intimate and laidback affair.
Born and bred in the US, Chasity flew down to Sri Lanka in December 2017 for a holiday, later making a life changing decision by deciding to stay on in the country.
"Art has always been a part of me since I was a kid," she shares. In her time back in the US, Chasity dipped her fingers into acting, modeling, and explored a myriad of business avenues, she says "I found that at the end of the day I'm simply passionate about creating."
Initiating 'Sips & Dips' in February after an impromptu painting session at the Shangri-La hotel in Colombo garnered a crowd, Chasity started paint nights which she then thought would be a fun experience for groups. "In the US paint nights are quite a popular activity for friends," Chasity tells us.
The Mother's Day Special of Sips & Dips allows "families to come out and create something together," Chasity shares.
With all ages welcome, the event has been broken up into 2 sessions. Session one (2.30 pm – 4 pm) will host parents and younger children (preferably those above 5 years of age or children who can concentrate for a prolonged time). Session one will be a fun filled experience of freestyle painting, with soft background music.
Participants will also be served natural pink coloured tea and juice. Session Two (5.30 pm – 8 pm) is designed for older teens/adult children. This will be an instructed paint night.
Seat reservations can be made online on the Sips & Dips Mother's Day Special Facebook event page, or through their Instagram page @sipsanddipslk.
Cash payments only will can be made at the entrance – Rs. 500 per person (Ages 9 and below) and Rs. 1000 per person (Ages 10 and above)