Hospital Street comes alive with Fairway Colombo Street Events
View(s):

During the past decade, the Colombo Dutch Hospital Precinct has gathered momentum as one of the popular hangout spots in the city, which also has character and history linked to it. Since last year, the vibe has indeed increased many folds with the introduction of street events along Hospital Street just behind the Dutch Hospital area. This is thanks to Fairway Colombo, the modern and trendy hotel located on Hospital Street, and the events that were initiated to cater to the local and foreign visitors to the area.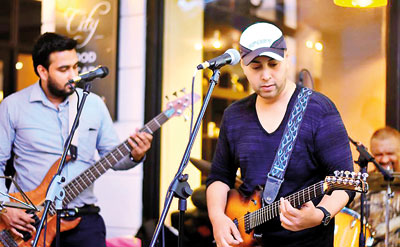 Fairway Colombo is a subsidiary of Fairway Holdings, a local conglomerate that has continuously supported local art and culture through numerous projects. The philosophy behind the street events stems from the objective of transforming Hospital Street into a festive location that promotes local culture, values and traditions as well as experiences from some of the other cities in the world with convenient accessibility. The street events by Fairway Colombo are unique as they are affordable and require no entrance fee or cover charge.
The first flagship event that was introduced was the Fairway Colombo Street Food Festival, which completed one year recently. With over 25 food and beverage stalls serving a variety of street food to suit different palettes, the Street Food Festival has become a brand of its own in Colombo's events and entertainment calendar. The popularity of the event, which draws an average of 5,000 guests per day, is marked by the fact that it was extended to two days, Saturday and Sunday, from a one-day event. The festival takes place every last weekend of the month from 6.00pm onwards. Adding to the already existing hype is the take on different street food from various countries, which commenced in January this year with the Indian Street Food Festival.
The month of April featured delicacies from Japan, whilst food festivals featuring Thailand, Germany and China are planned for the future. The scrumptious food, live music, street acts and entertainment make it the perfect weekend outing for friends and family alike.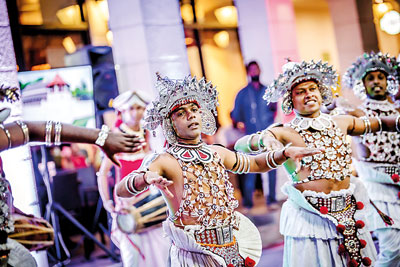 For a relaxing weekend, Hospital Street is converted into a bohemian-esque atmosphere with the Fairway Colombo Art and Jazz on every second Saturday and Sunday from 10.00am to 9.00pm. Initiated with the aim of creating a platform for the local artistes to showcase their music, Art and Jazz is an ideal meeting place for the art buffs and Jazz music lovers. The event also acts as a social responsibility project since it gives artists who cannot afford to display in art galleries, a means of showcasing their talents to potential buyers.