Newly refurbished Studio Joe Neth ready for a new journey
View(s):

One of the oldest and leading recording studios in town, Joe Neth Studio at No. 45, Kynsey Road, Borella is now being refurbished and revamped with modern facilities to do recording with a full orchestra.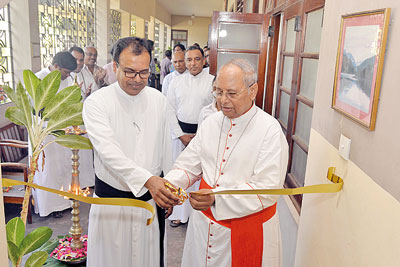 With the addition of new equipment, there are facilities now available for recording of groups and choirs.
"Joe Neth Studio has been carrying out recordings for a couple of decades and the same service is now being extended with modern facilities for the future generation as well," said, Rev. Fr. Edmund Tillekeratne, Director of the studio. He also said that over the years Joe Neth had been used and was a popular hangout for the country's leading musicians and bands.
Fr. Tillekeratne said that Joe Neth has been serving Sri Lanka's musical industry from the time when studios were not popular in the country.