A special Avurudu treat from HSBC
View(s):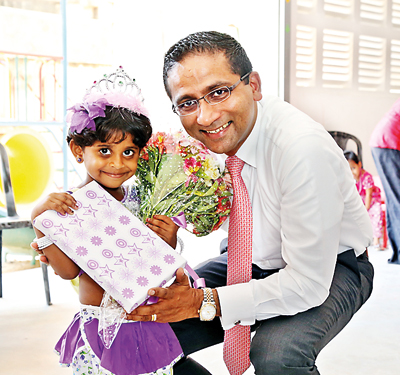 Each year, HSBC employees take time off their hectic schedules to spend time with children who don't enjoy the abundance that many others do. This year too staff members brought the joy of Avurudu to over 350 children from four children's homes and community centres this month.
Children from the Meth Mihira Special Education Centre in Moratuwa; Salvation Army Girls School, Dehiwela; Community Concern, Dehiwela and Sri Jinananda Children's Home, Wellawatte joined in the Avurudu activities. Fun Avurudu games and dance performances took place and the the Avurudu Kumara and Avurudu Kumari were crowned to much applause. Avurudu kevili, including hot hot kevum which were prepared at the venue were enjoyed by all.
The celebrations gave the children a chance to experience the enduring traditions of Avurudu and make memories that would last beyond the festivities.