Scorpion Shooting in late April at Welisara
View(s):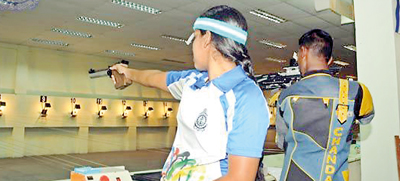 The second Air Rifle and Air Pistol Championship organised and conducted by the Scorpion Shooting Club will be held at the Welisara Naval Shooting Range during the third and fourth weeks of April.
Over 300 young shooters have confirmed their participation at this five-day event which is scheduled to be held during the weekend of April 21 and 22, followed by the weekend of April 26, 27 and 28. Events will be held under four different age categories for girls, boys and youth, according to the organisers of the competition.
The tournament is sanctioned by the National Shooting Sports Federation of Sri Lanka and the Sri Lanka Schools Shooting Sports Association.