Letters to the Editor
View(s):

Please bring back the Crossword Puzzle

I am sure thousands of us Senior Citizens, especially the over-80s, delightfully wait every weekend for the Giant Crossword Puzzle, as it is a simple and fascinating one which helps us to brush up on our failing memories.  We derived great pleasure spending hours and sometimes days to recover a word and seek the help of a dictionary only as a last resort and wait for the next weekend for its solution.

We feel sad that the editor regrets to inform readers that due to unavoidable page reductions in the Plus section, the Crossword and Cartoon pages will appear on alternate weeks from today.

In fact, we are not interested in the cartoons and advertisements at our old age and humbly request that the Giant Crossword puzzle continues to appear every weekend. This is a pleasure we look forward to every Sunday morning.

D.L.Sirimanne  Kohuwela
---
 Wish more could have seen it!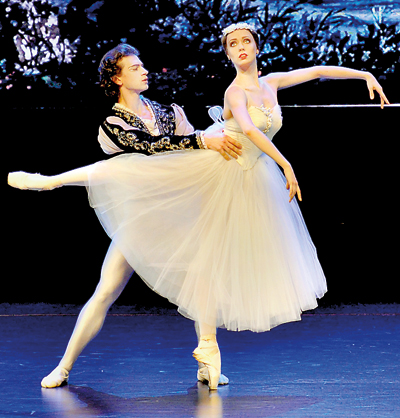 I am a senior citizen who was recently given a ticket by a niece of mine to a concert at the Nelum Pokuna Theatre. I had serious reservations about attending the concert since I am not very steady on my feet and use my walker to move about. But I needn't have worried. On arrival at the theatre, I was helped to my allocated seat by wheelchair ( no less!) by some very attentive and helpful ushers.
I arrived early so as not to get caught in the flow of people crowding in at the last minute. Expecting a long wait with nothing to do but chat with my neighbour, I was delighted to be entertained by a film about the beauty and cultural treasures of Moscow and St. Petersburg that kept us enthralled until the show began.
The show was a Russian Classical Ballet performance (by a troupe headed by Natalia Permyakova) organised and brought down by the Russian Centre in Colombo. It was indeed a treat to witness ballet in its purest form, practically at our doorstep. The troupe performed a variety of dances and were indeed true professionals.
It was also a refreshing change from tradition that the organisers did not make us sit through speeches, lamp lighting ceremonies and messages from sponsors etc. I have also previously experienced extreme discomfort and annoyance when subjected to security searches at concerts when VIPs are expected to attend. No such thing took place at this show — I spotted several VIPs arriving sans fuss and entourage.
The theatre was packed to capacity on both days. But I still think that many more people with large families woud have also loved to watch this great concert if only the tickets had been more affordable. After all it is a chance of a lifetime for us to see such a spectacular show.
Kudos to the Russian Embassy and the staff of the Russian Centre in Colombo for successfully undertaking this mammoth task.
Neeta Jayewardena  Via email
---